So, you are a soccer mom and you are getting tired of rolling around town in a behemoth of an SUV, but there is no way you would be caught dead rolling around in a minivan. Well, not to worry. Allow me to introduce you to the new hotness for today's soccer mom. Minivans featured heavily at Tokyo Auto Salon. Slammed, dubbed, VIPed, and full body kitted vans stretched as far as the eye could see. The action was not limited to after-market companies either. Nissan featured a version of their Elgrand van in full body kit.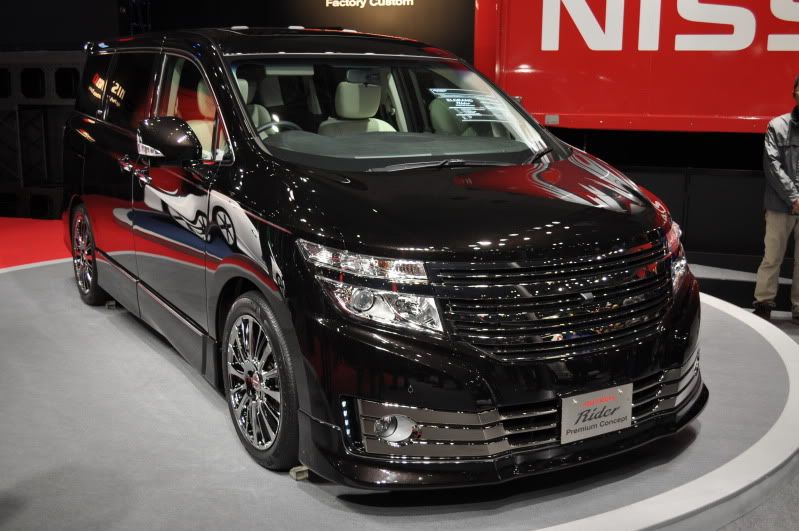 W Blood also featured a Nissan Elgrand given the full treatment as well as a Toyota Vellfire.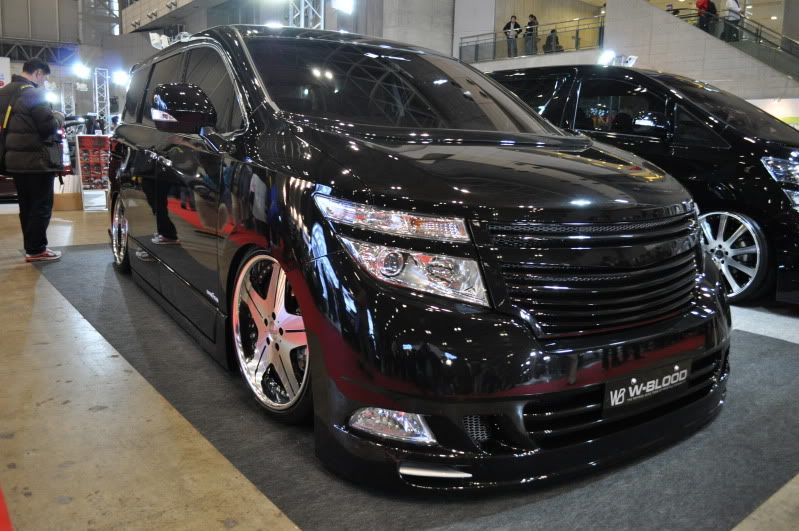 The Nissan and the Toyota are strikingly similar in their styling. Short of the headlights it is difficult to tell them apart.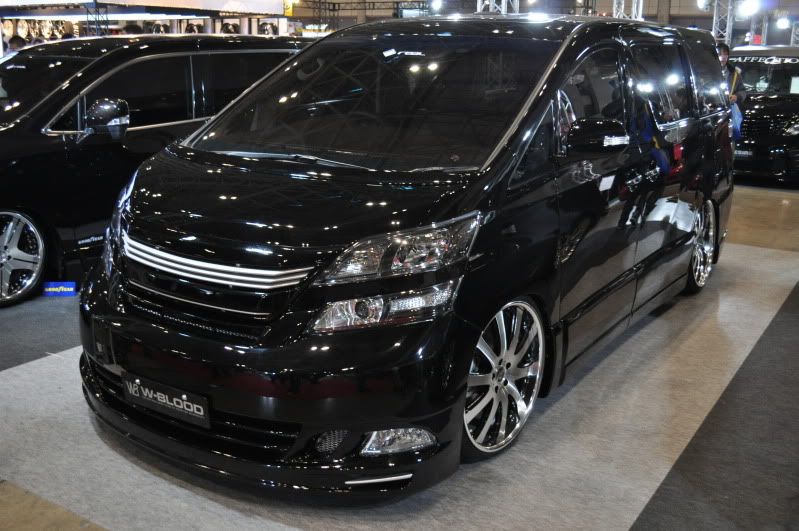 Now, you may be saying "That's all well and good, but how about something sportier?" Not to worry Toyota and Gazoo have you covered with the g-sport Noah. Featuring a body kit with race stripes running down the skirts, sport rims, and a sporty instrument cluster that would look right at home on a tC.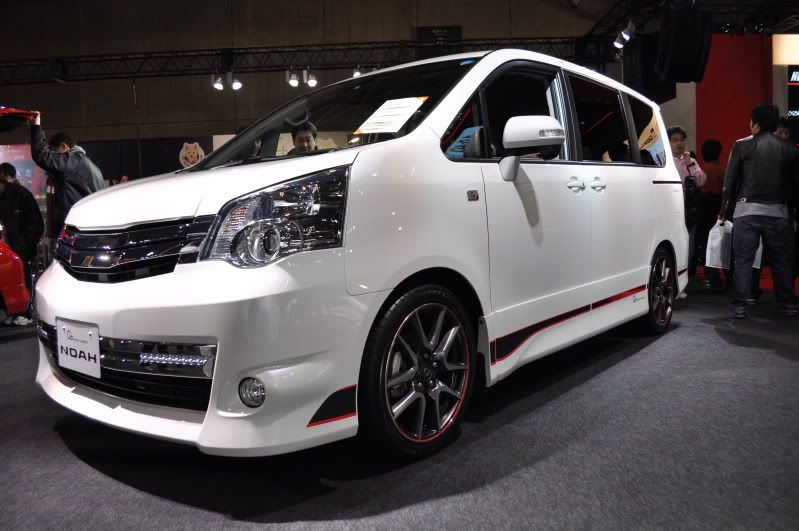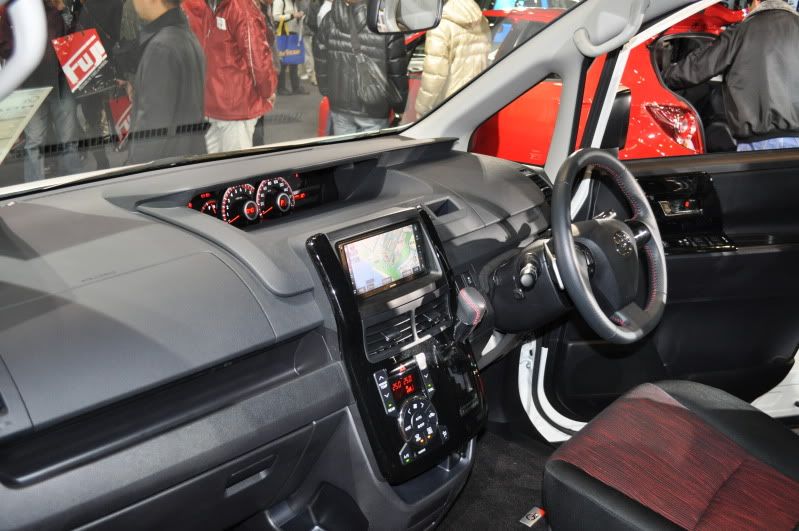 While this Hiace from El Dorado is not my cup of tea, with body kit and dished out wheels it may be somebody's.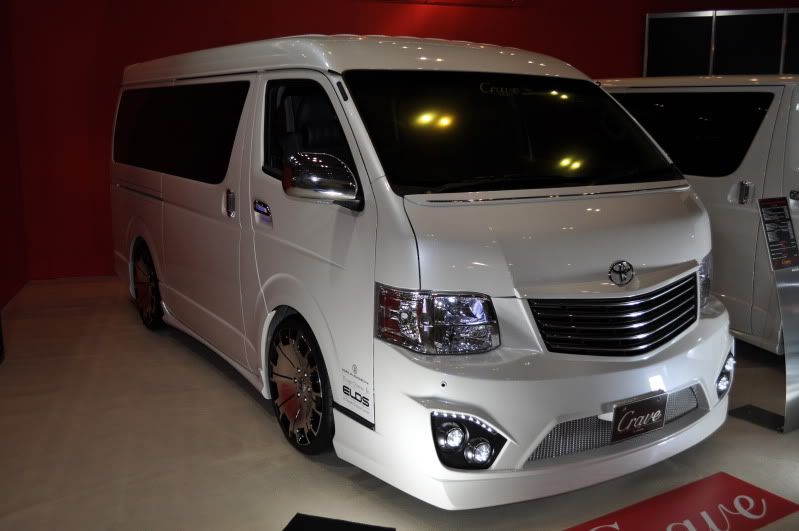 If baseball and tailgating is your ideal then check out this Hiace conversion van. Equipped with benches, a mini kitchen, and an awning this is just the ticket.
I believe I mentioned at some point that these might be the thing for the fashionable soccer mom. Now some of you may be thinking "But where are the ones for girls?" Satis Factory has you covered with this incredibly detailed offering. No more stepping waaay up into that giant SUV. This whip is dumped as low as you can go for quick and effortless entry.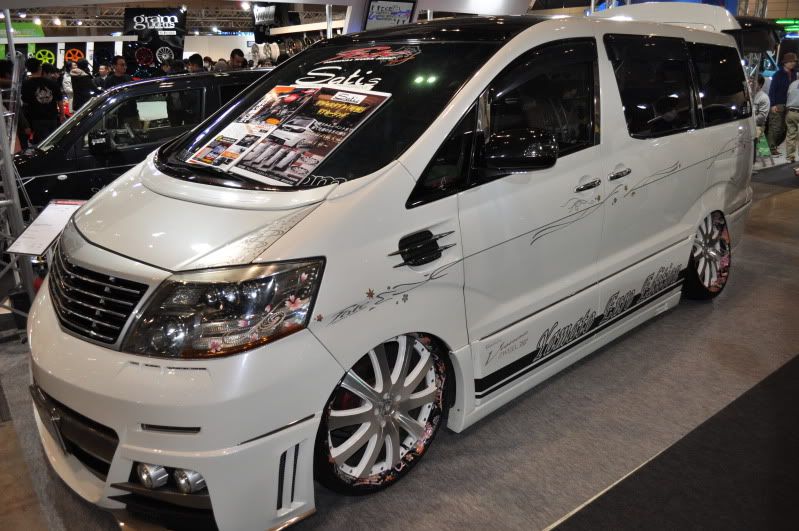 After seeing all these hot vans you may be finding yourself lamenting the fact that you live in the US where minivans are nothing more than boring appliances designed to get from A to B with as little excitement as possible. You may be wishing that there was something for those of you out there stuck with your tired old Previa. Not to worry. In Japan the Previa was offered as the Estima, and there are companies out there ready to come to your rescue as well. Slap one of these kits on your van and instantly become a rolling violation with your homeowners association. Just think of what the neighbors will say when you come rolling up in a van that is neither tan, nor beige.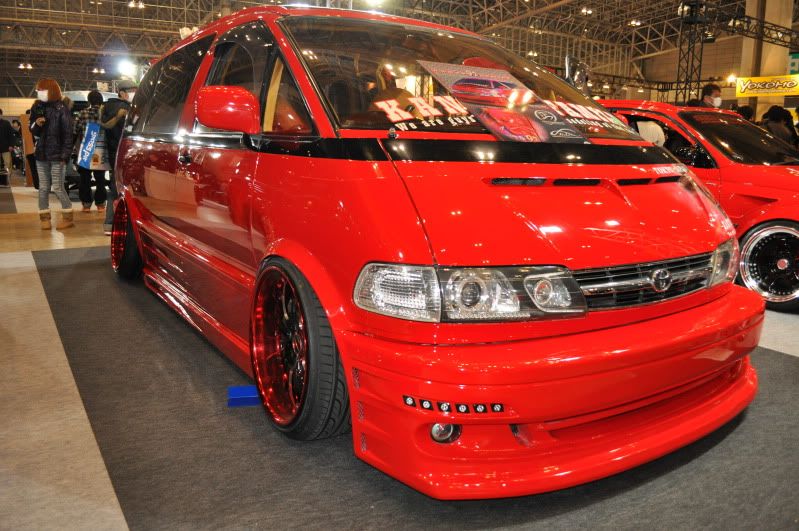 By