These cars may not be as racy, but they sure are super.
No, the girls do not come with it (as if you could fit two anyway).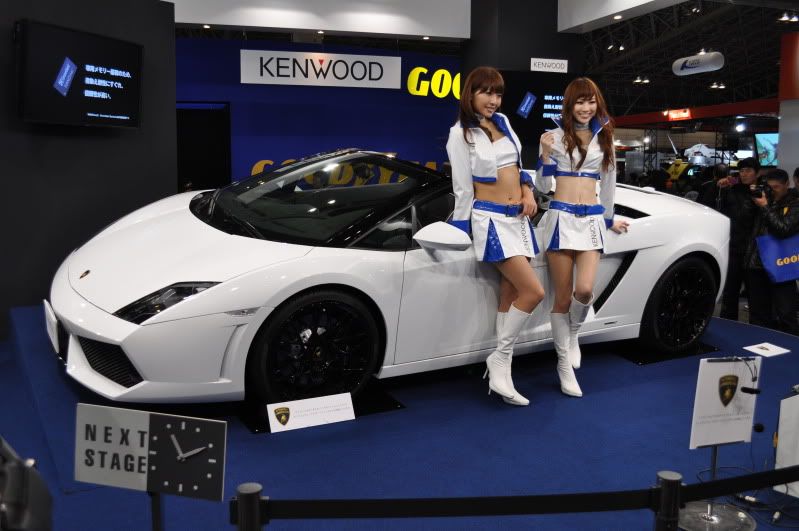 I had no idea Gulf sponsored Lambos, or is this just GT-40 envy?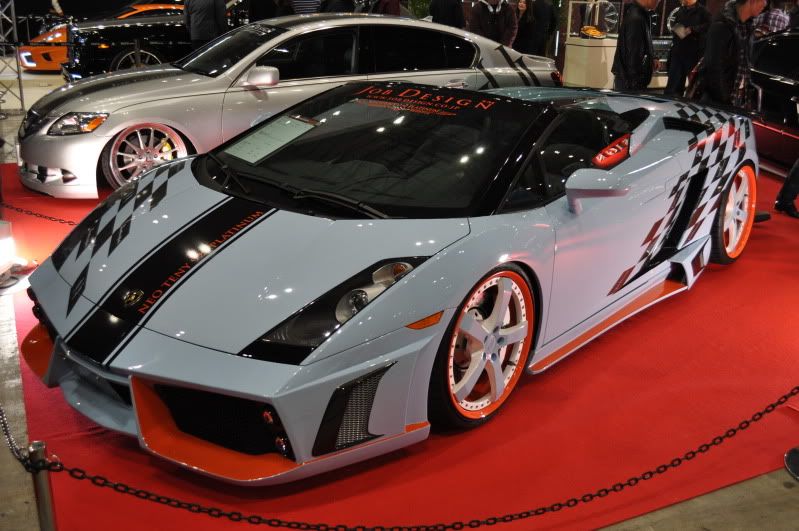 Sombody, please kill me. I'M BEGGING YOU! PLEASE! At least repaint me….
Get a good look quick before the defective heat shield falls off and it catches on fire.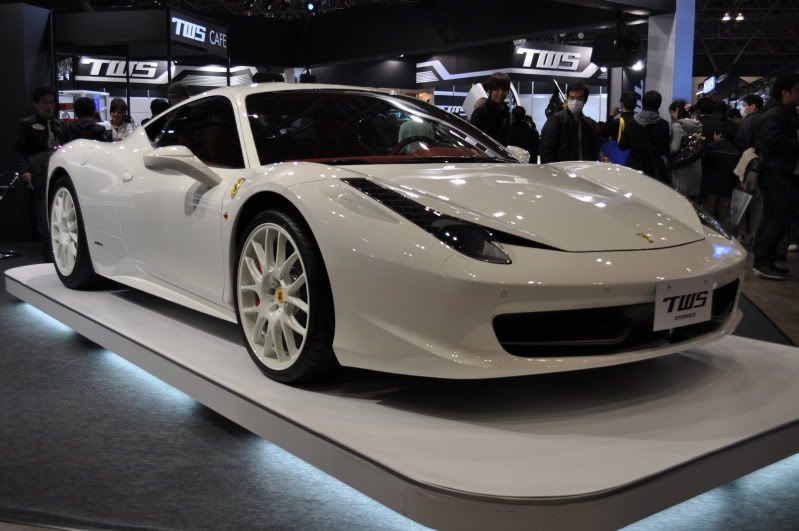 DOUBLE BONUS POST!
Now, if the gas guzzling super car life ins't for you then you can always go out and get something else. Something uninspiring, something utterly boring, something that says "I care about the marketing about the environment, and I want everyone to know it." Well, then perhaps you should just go out and get a Prius. Sadly though the Prius is not the most attractive piece of machinery. Is there anyone out there that can pimp my Prius? Yes, that's right, when there are no cool cars available you just kind of have to go with what is left.
Not even dream car maker Tommy Kaira can resist. Next thing you know these will be appearing in Gran Turismo….
Beverly Auto has plenty of accessories for your beigemobile and had this carbon vinyl wrapped Prius on hand to display them.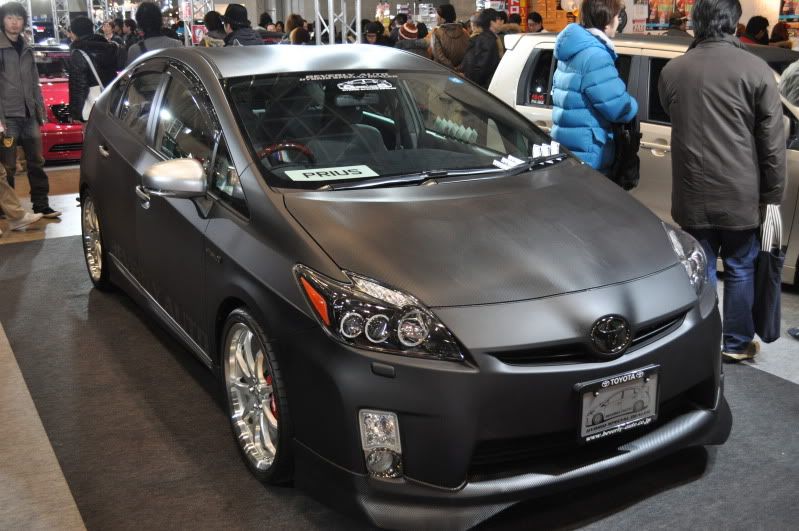 When a plush interior just isn't enough go see Grace for that little extra touch. Perhaps the animal hide exterior will camouflage the eco-mobile underneath.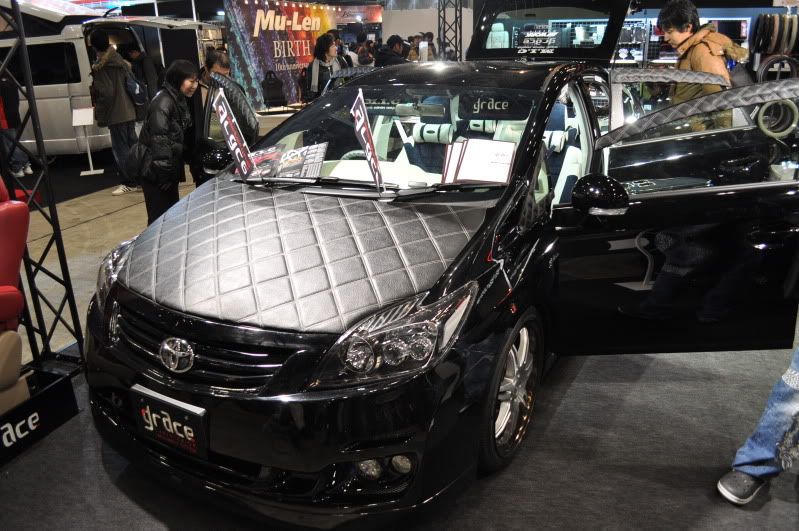 For those looking to not just get good mileage, but hypermileage Goodyear has the eco stage line of tires for you.
This guy seems to be having an identity crisis. It wants to be cool, but just can't figure out why it doesn't fit in.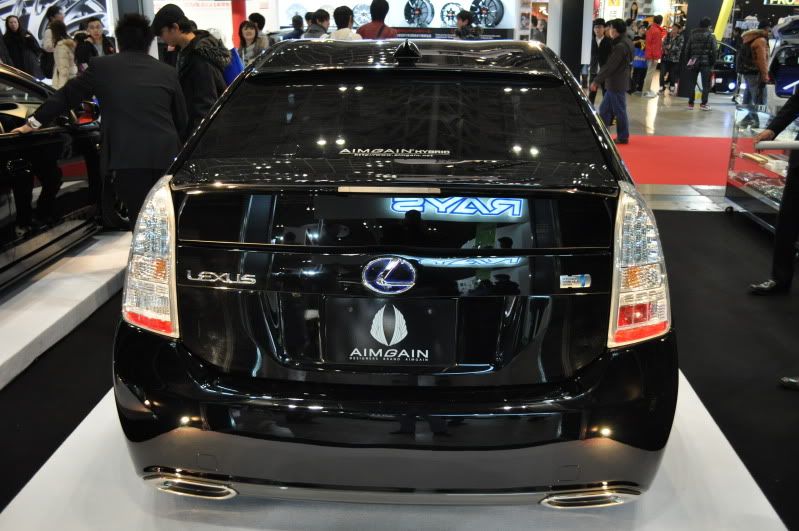 If you wish to be truly cool then you must carry things to such an extreme that you simply cannot be denied. Show Up Colors had this Prius on hand to display their line of paint.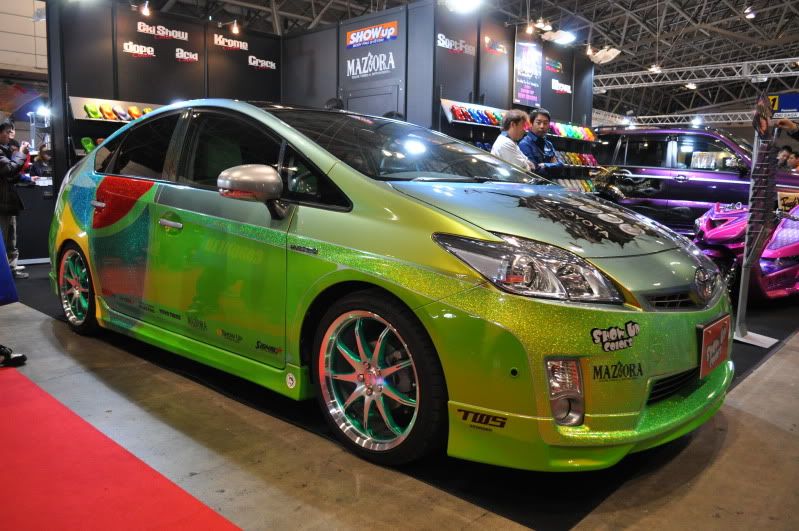 If only the cover matched the book.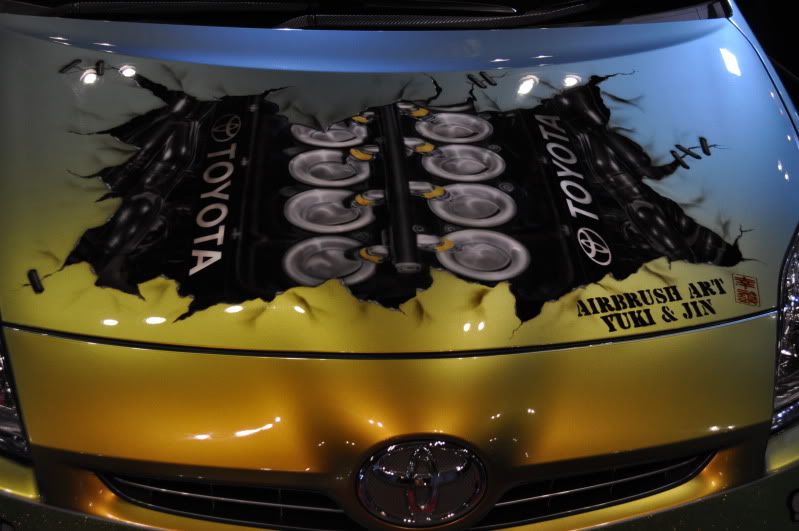 By