Urban 4×4 edition. Brought to you by the letter F and the letter J.
So you live in the city, but you would like to project that outdoor lifestyle that you think you would live if there wasn't so much pavement around. Not to worry there are plenty of products out there for you.
FJs featured heavily at this year's Tokyo Auto Salon. This example from custom car builder L Garage demonstrates that if no mud is handy you can simply park in the rain, or near a construction site, to get that recently wheeled look.
Wheel maker Crimson was on hand with an FJ to show off their Myrtle line. The base concept is "So Cal" styling.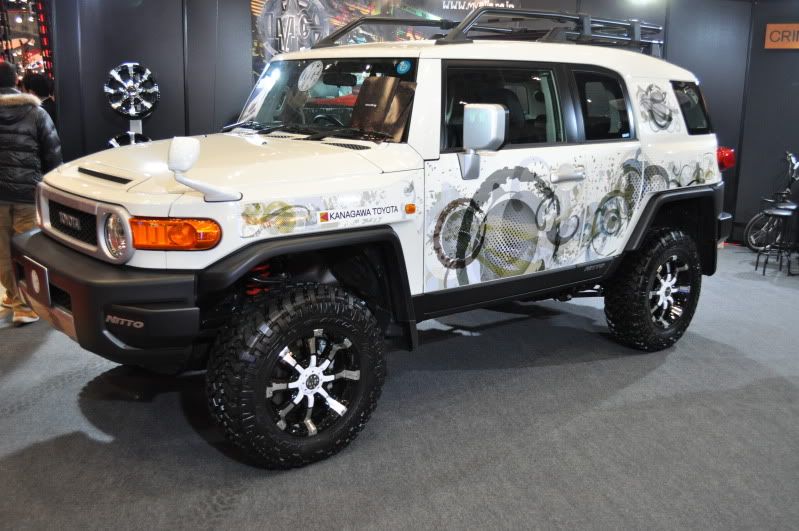 In addition to the Myrtle line Crimson also had this 200 series Cruiser to display their DAMD line.
In a land where cars get scrapped with only 50K on the clock its always good to see a survivor.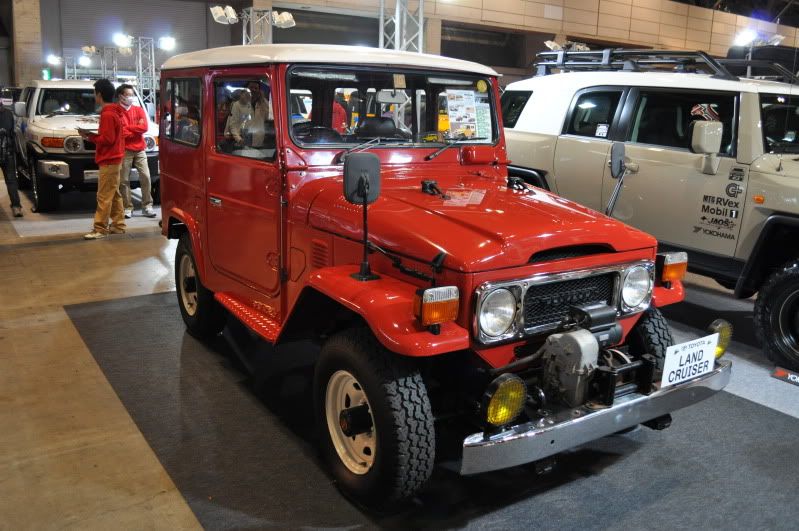 Students from the Shizuoka Automotive College showed off their handiwork with this Hilux Surf.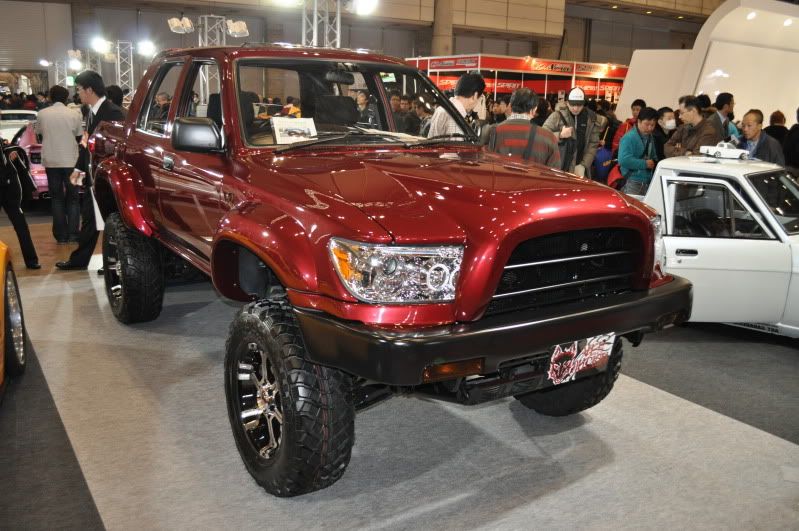 I am not sure if the rumors about size are true, but if you need a compensator then Predator is your company.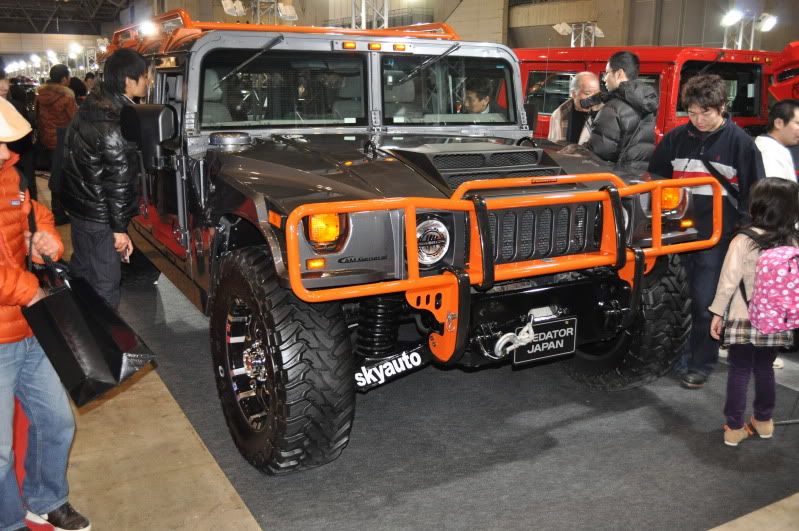 For those that like to hang out at the beach check out this Mitsubishi Delcia from Road House. With plenty of passenger space inside and living accommodations on top you and your friends can have a good old fashioned beach party.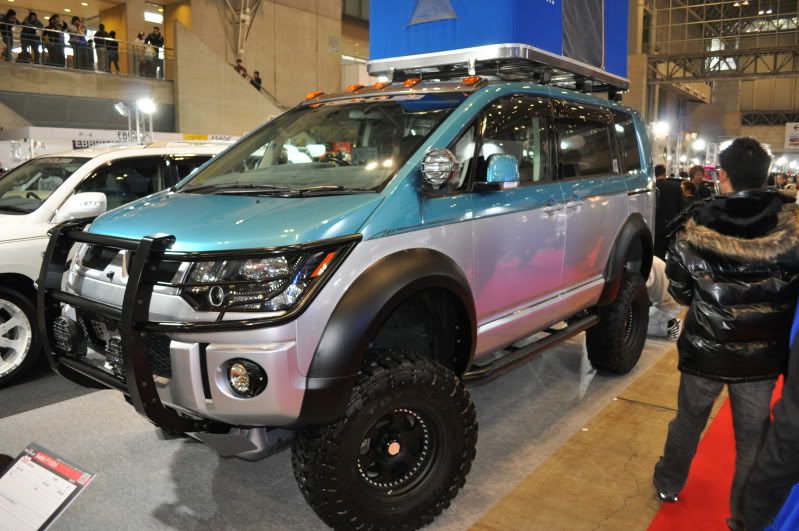 Some of you may remember the Samurai. Well, here it lives on as the Jimny and if you enjoy wheeling in Japan this may be the rig for you. ORS Taniguchi supplies body parts, bumpers, skid plates, lockers, lifts, etc. for your lil wheeler.
Across the hall was the N's Stage. This area seems to be the combined effort of magazines, dealers, parts suppliers, and events promoters. Several magazine rigs were featured in the booth along with ads for a series of off road meets and competitions. I guess it goes to show that when the wheeling bug bites, its hard to resist.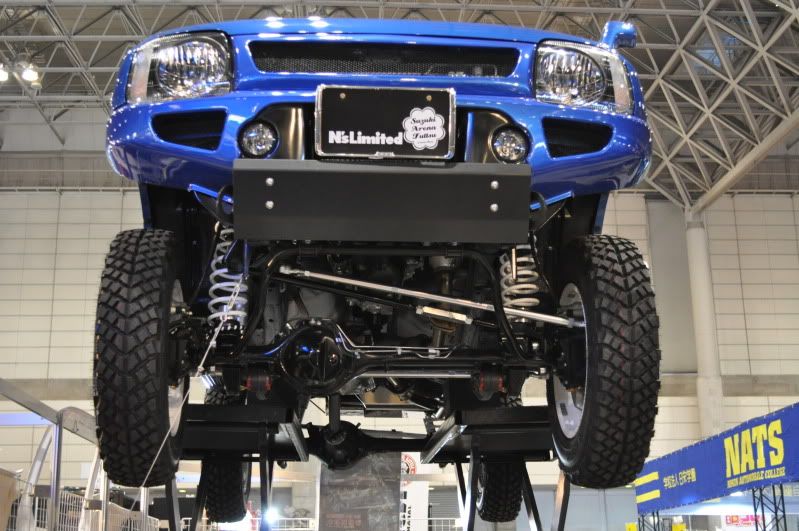 The Little Monster was quite the rig. The styling is oddly reminiscent of the FJ Cruiser. The tiny bed is perfect for easy access to recovery gear, the winch is a must have, and to top things off there is a turbo hiding under the hood.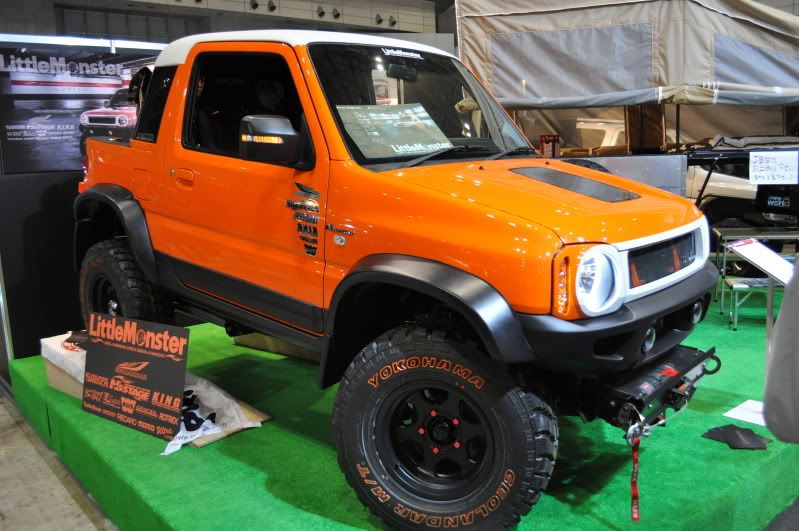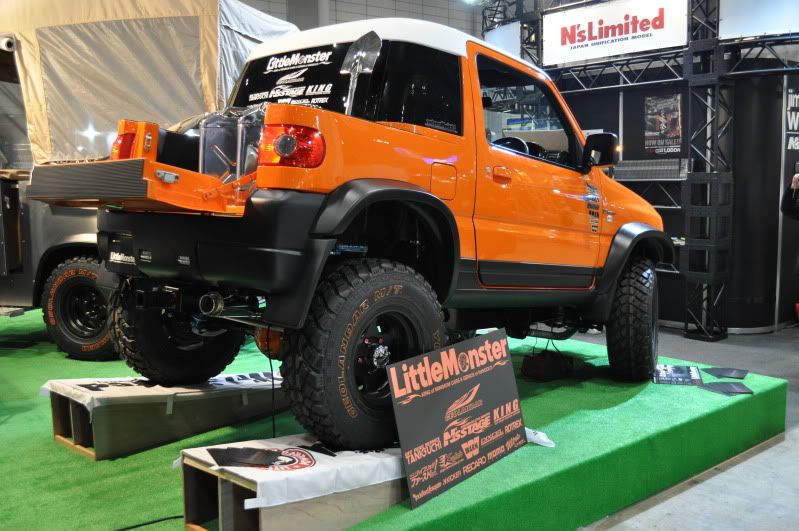 By