Had a great time yesterday.
I have posted the same contents below on a few forums I am a member of, so I will post it here too.
Will include a picture too that a member from fjcruiserforums.com took of my tent raised up, as I neglected to snag a pic of it after the tent was opened up.
_____________
I have a few videos too, but I have not viewed them yet.
All the pictures below and the videos were taken on my GoPro HD camera.
Having the LCD screen option on the camera is very nice.
I brought along my nice Sony digital camera too, but I enjoyed using the GoPro one more.
I did not touch up the photos at all from the camera excpet to down size them to 1200x900, so they may be a little dark.
Quite a few people there that I see on yotatech.com and fjcruiserforums.com, but I can not remember the name of everyone.
The event started out a little cloudy, then the sun came out and it was pretty warm, around 70°.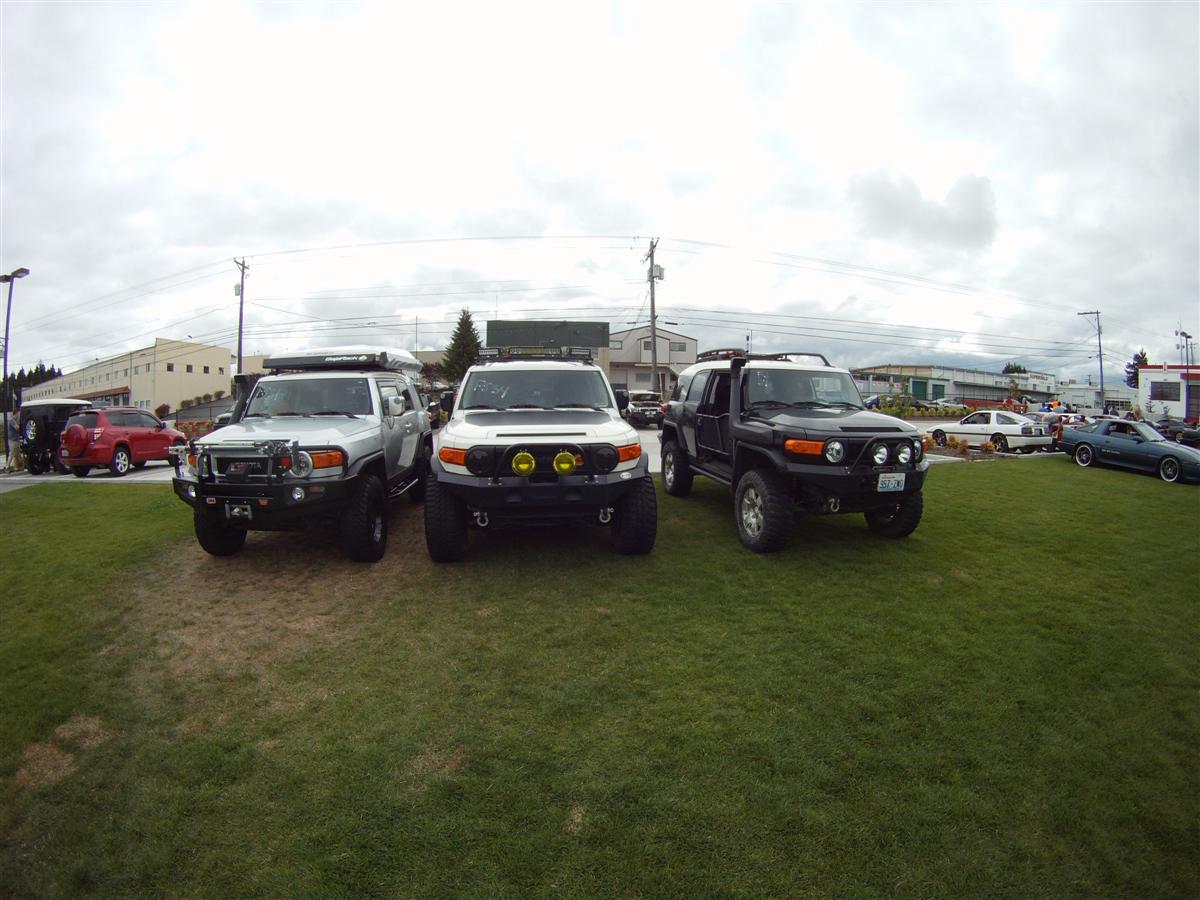 vital22RE (Vitaly's) rig below with a 3.4 engine with the TRD supercharger.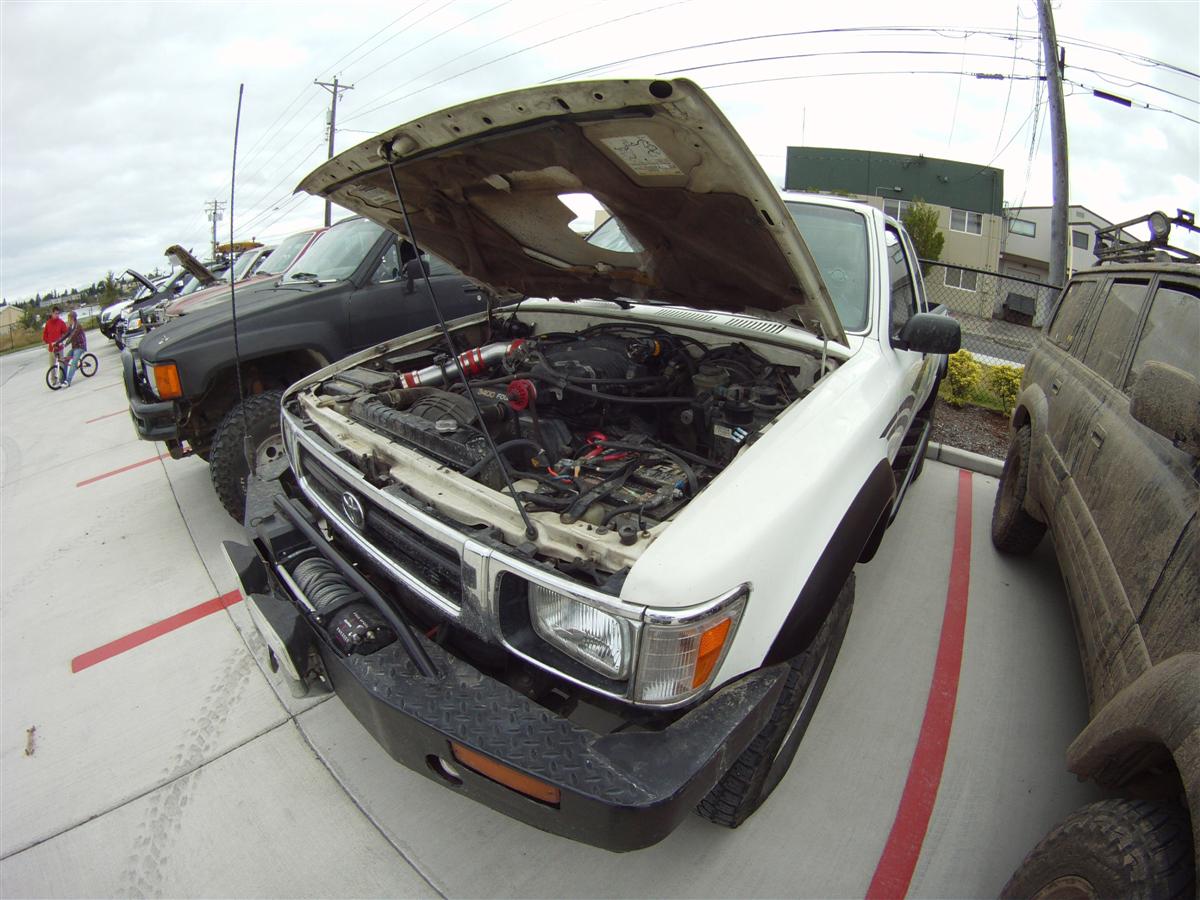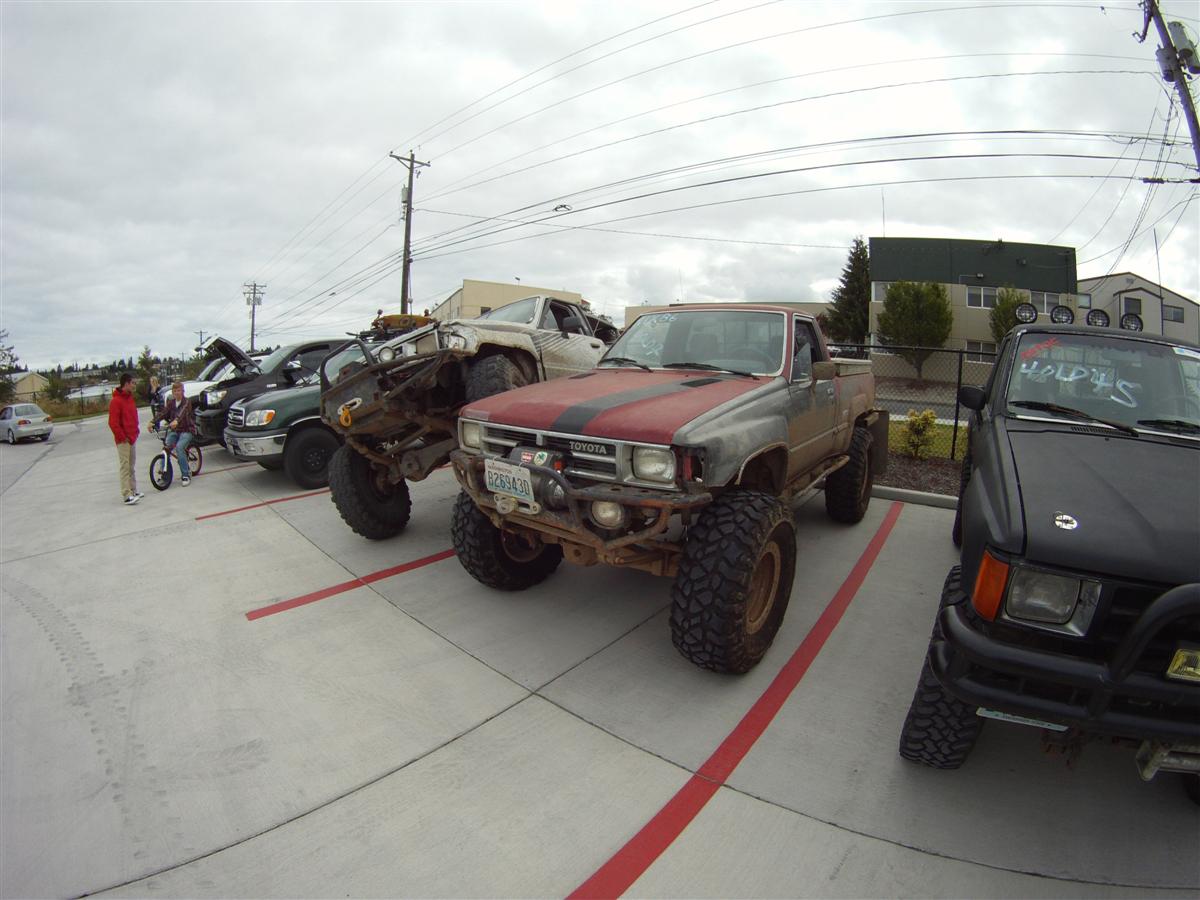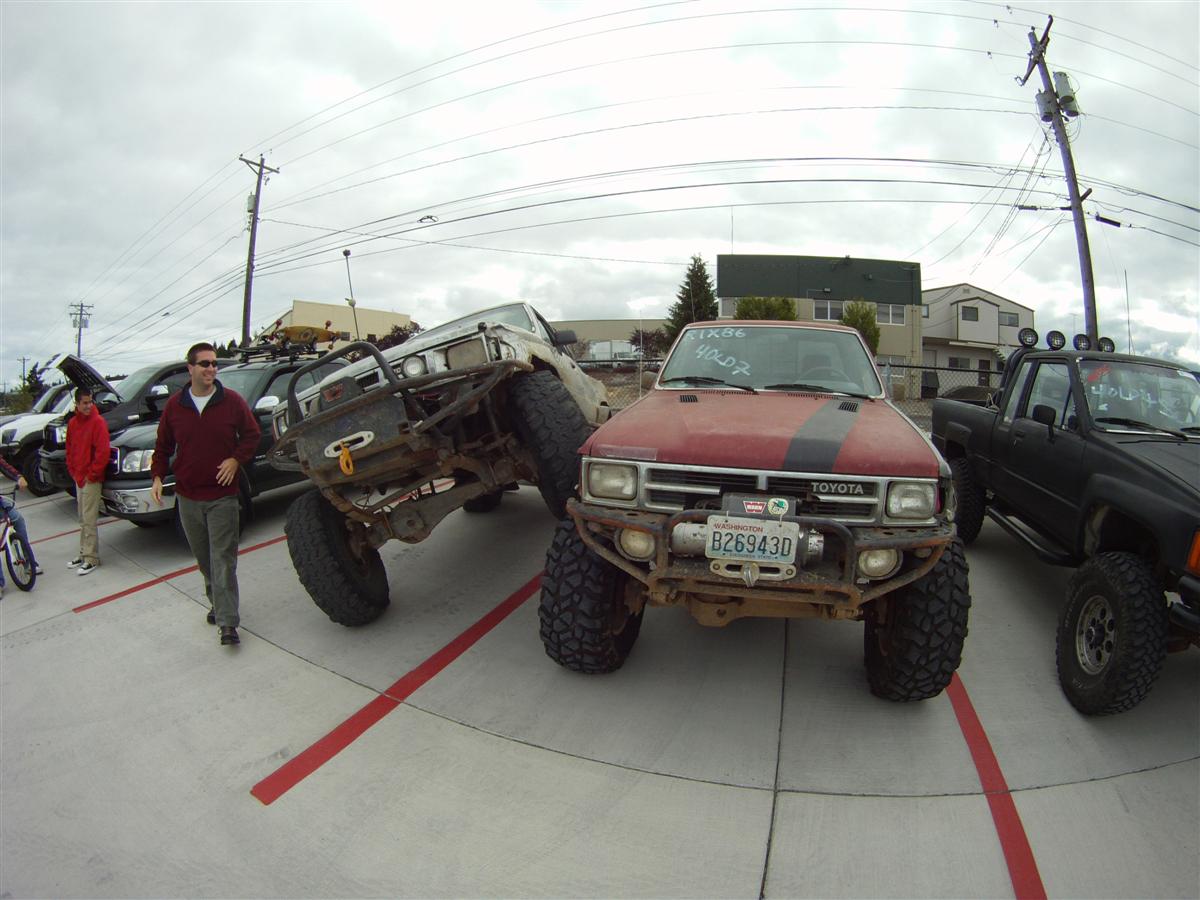 Tofer (Chris's) 2nd gen 4Runner with a 3.4 in it, and 01rnrgirl (Lisa's) 3rd gen 4Runner.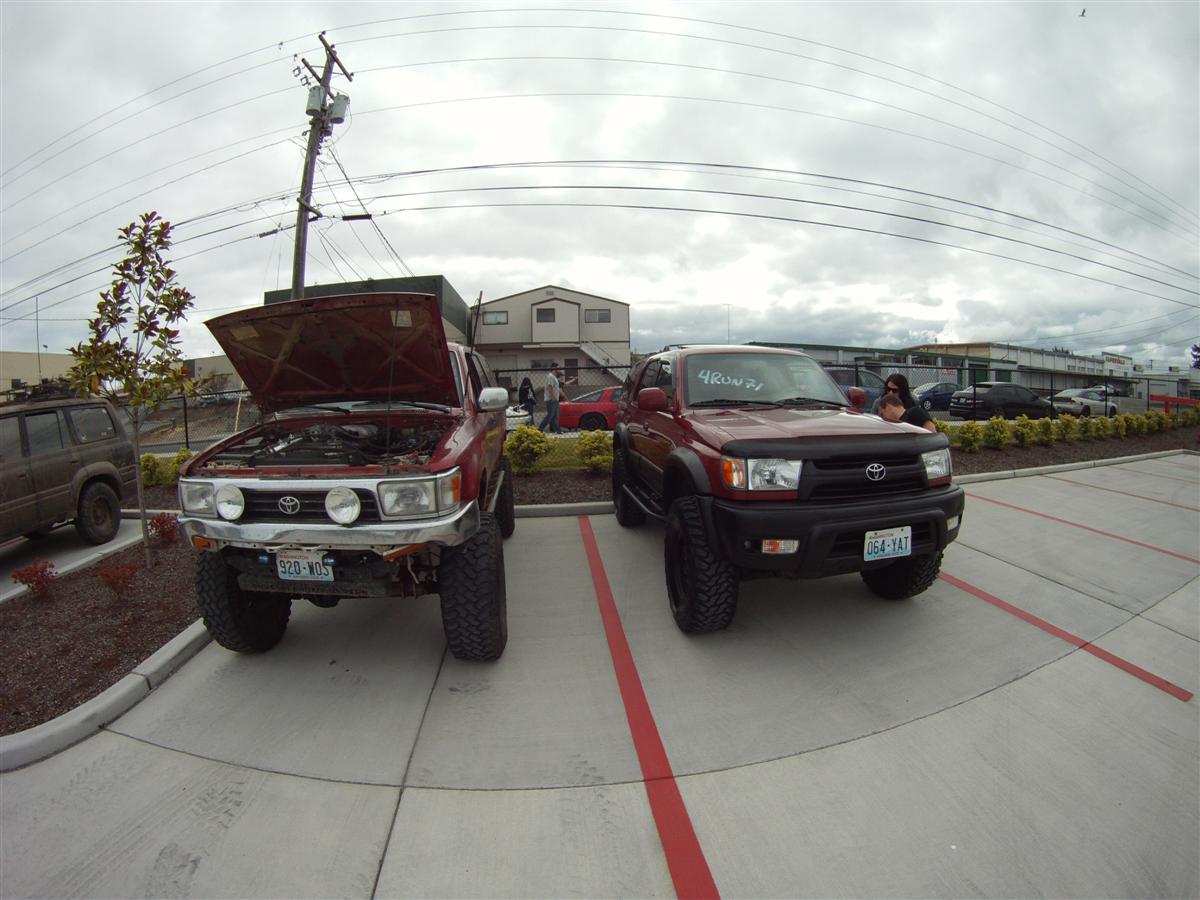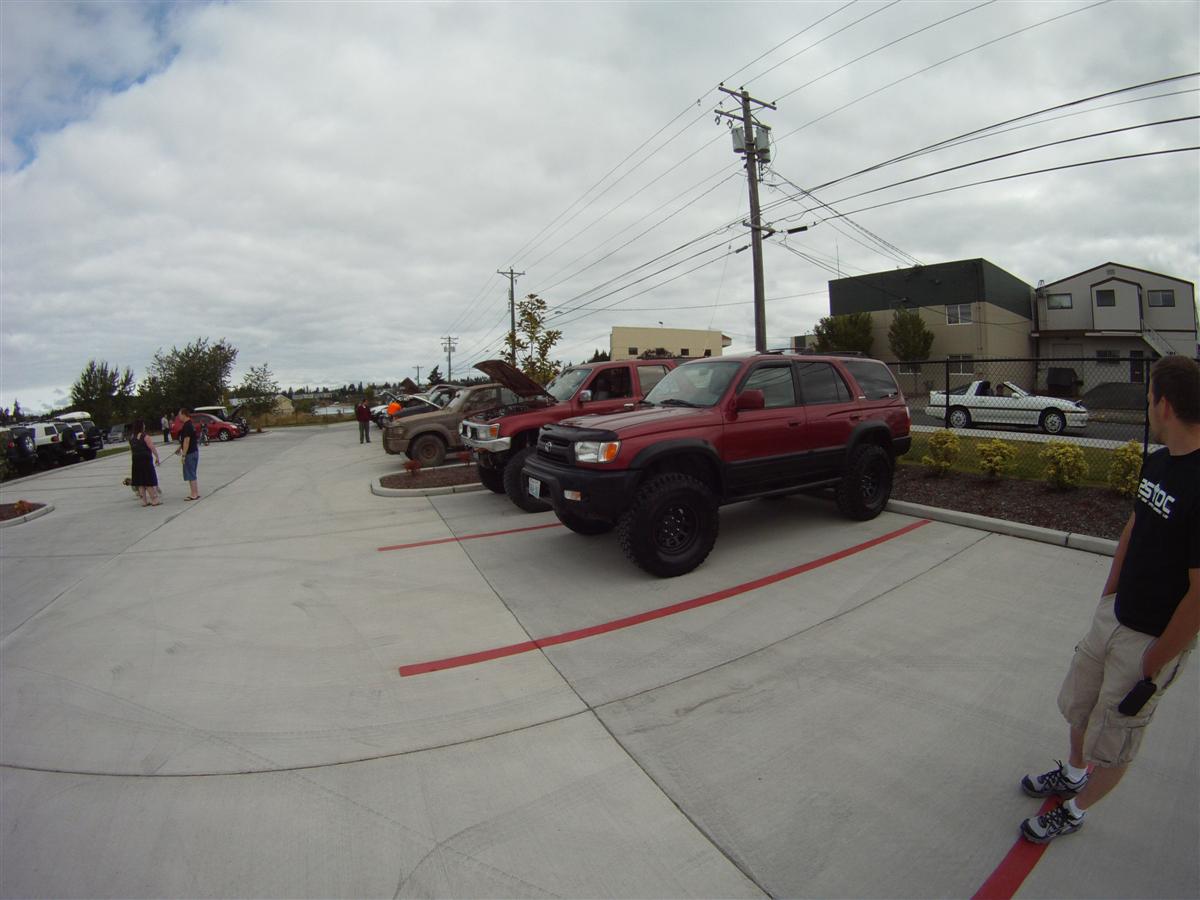 The rig below won best mud award.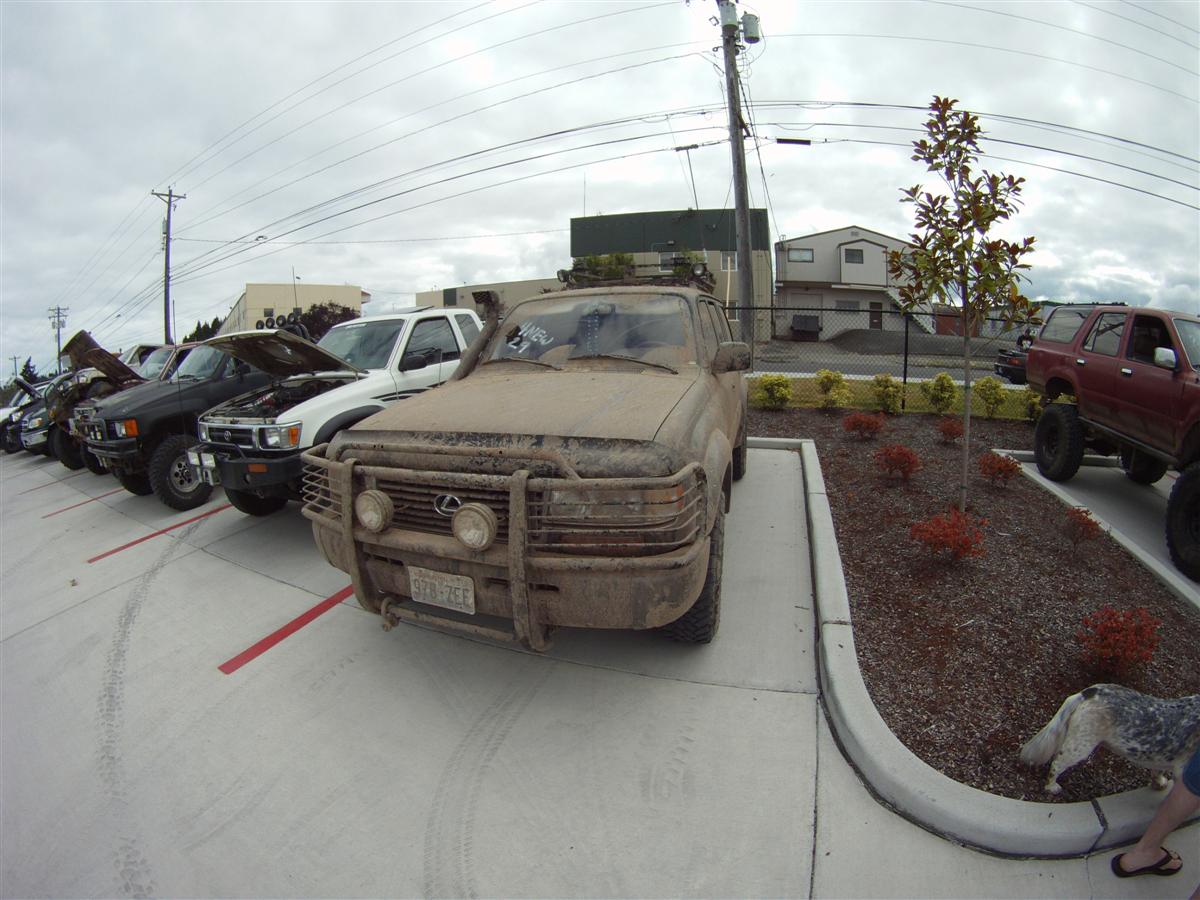 PSTOC.org (Mike's) pickup below.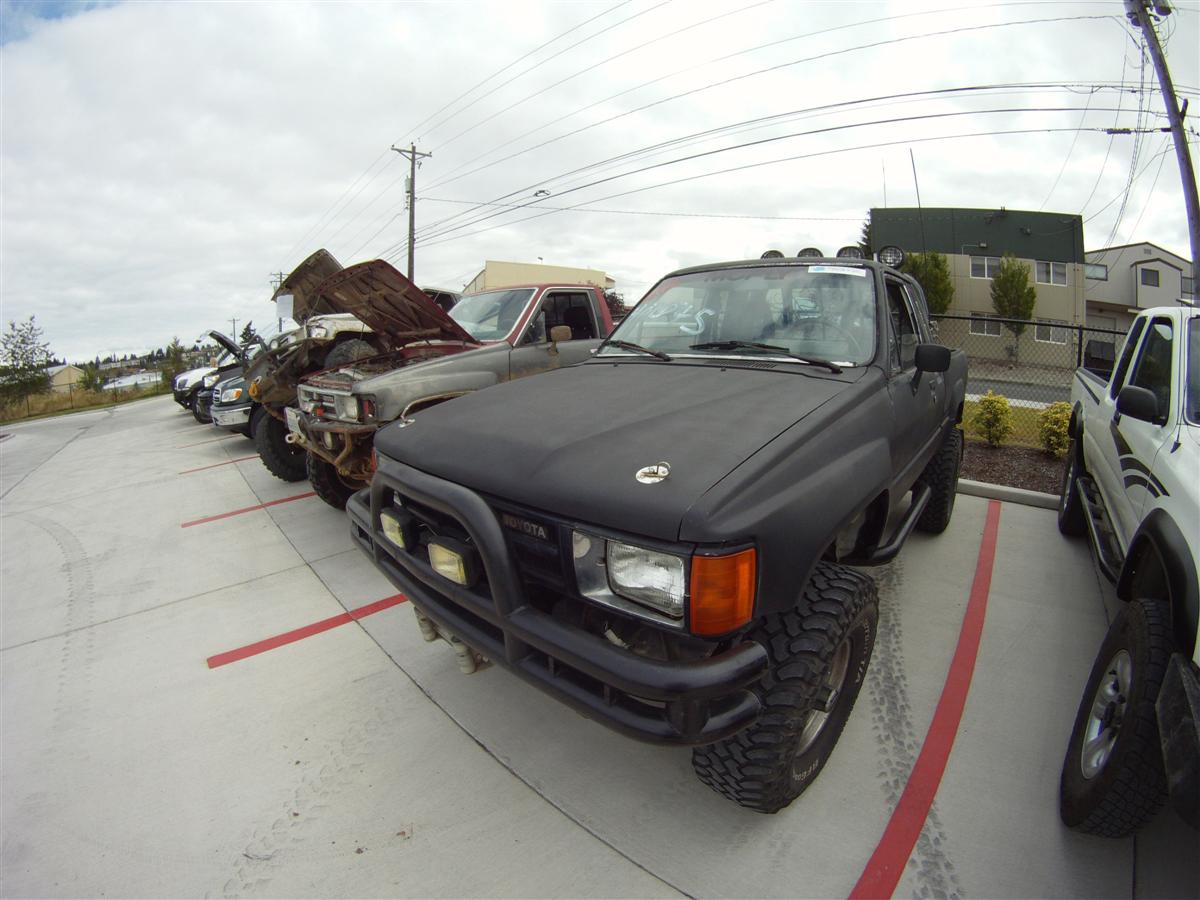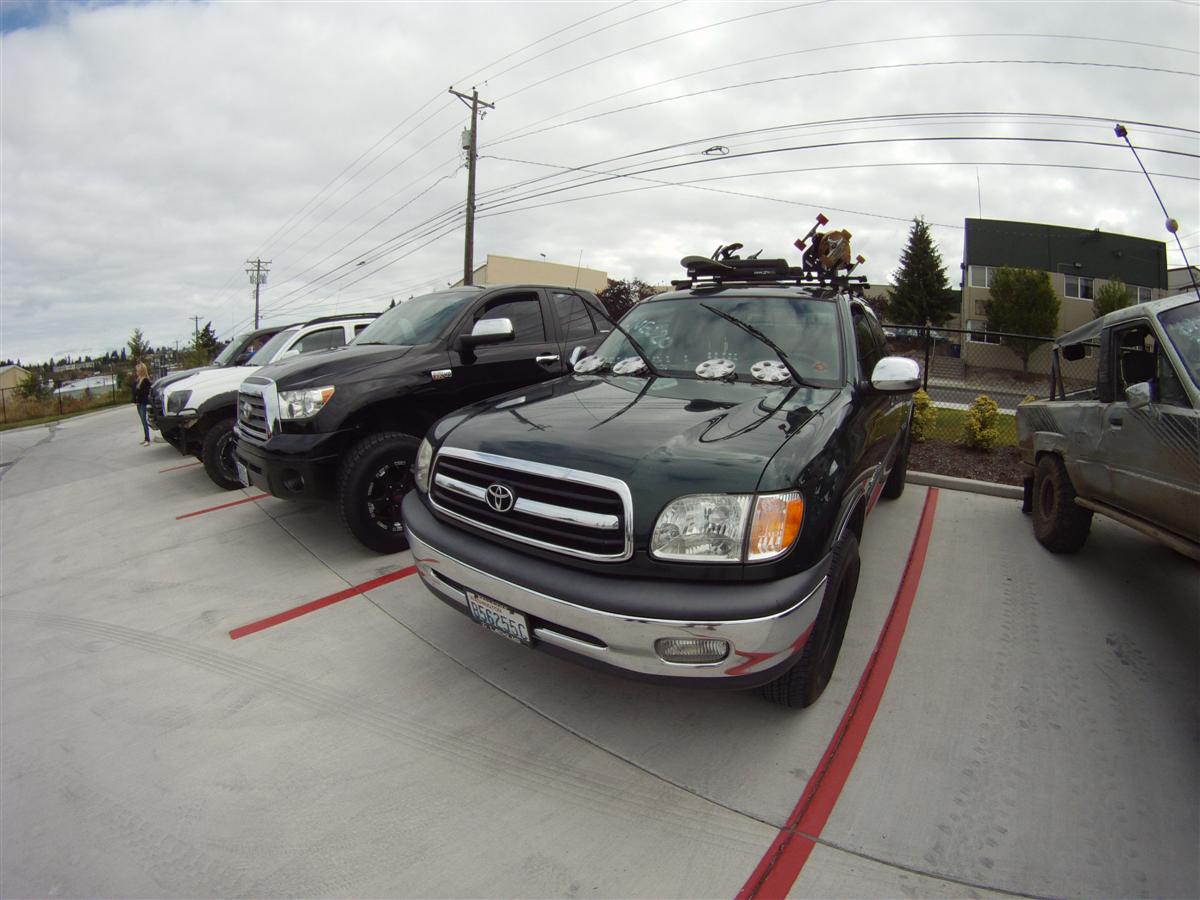 Elton's Tundra below, he also won longest distance driven to the event.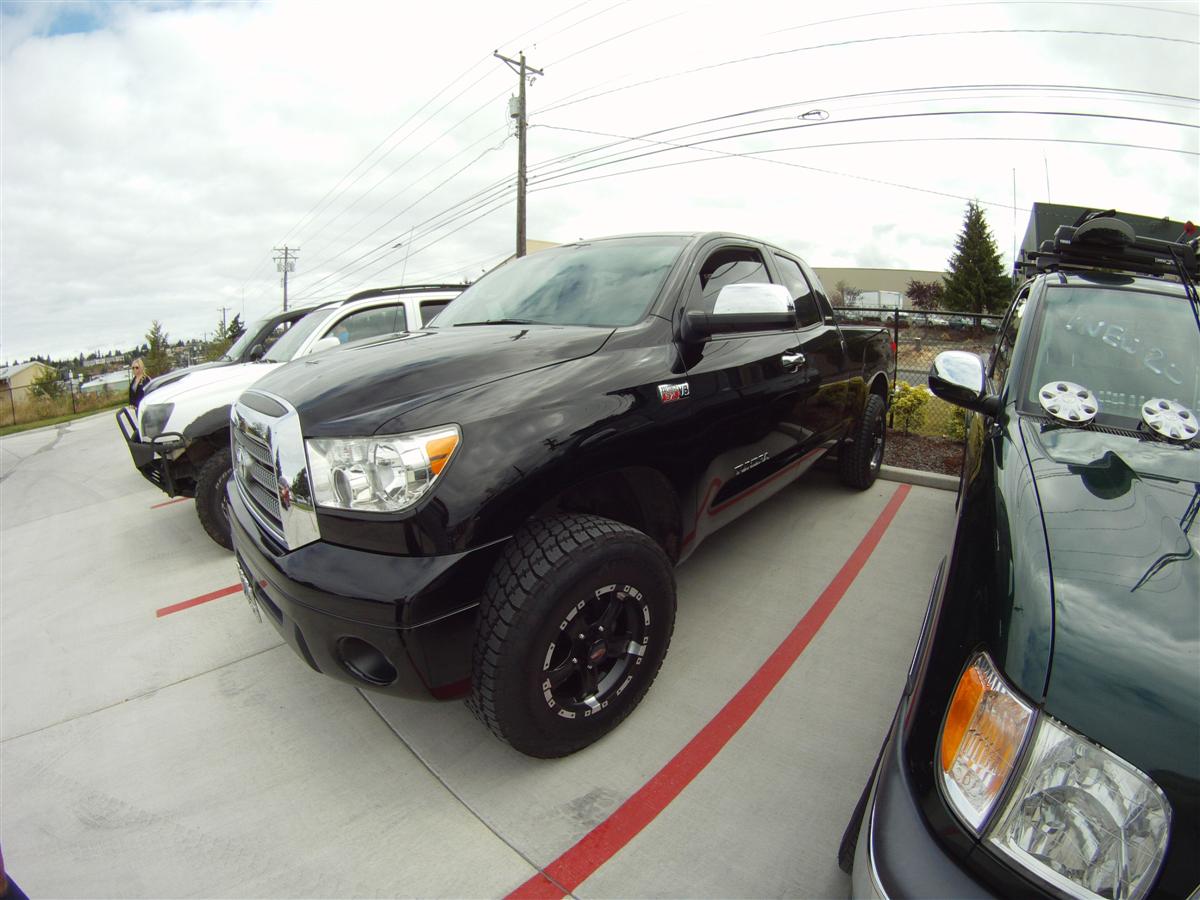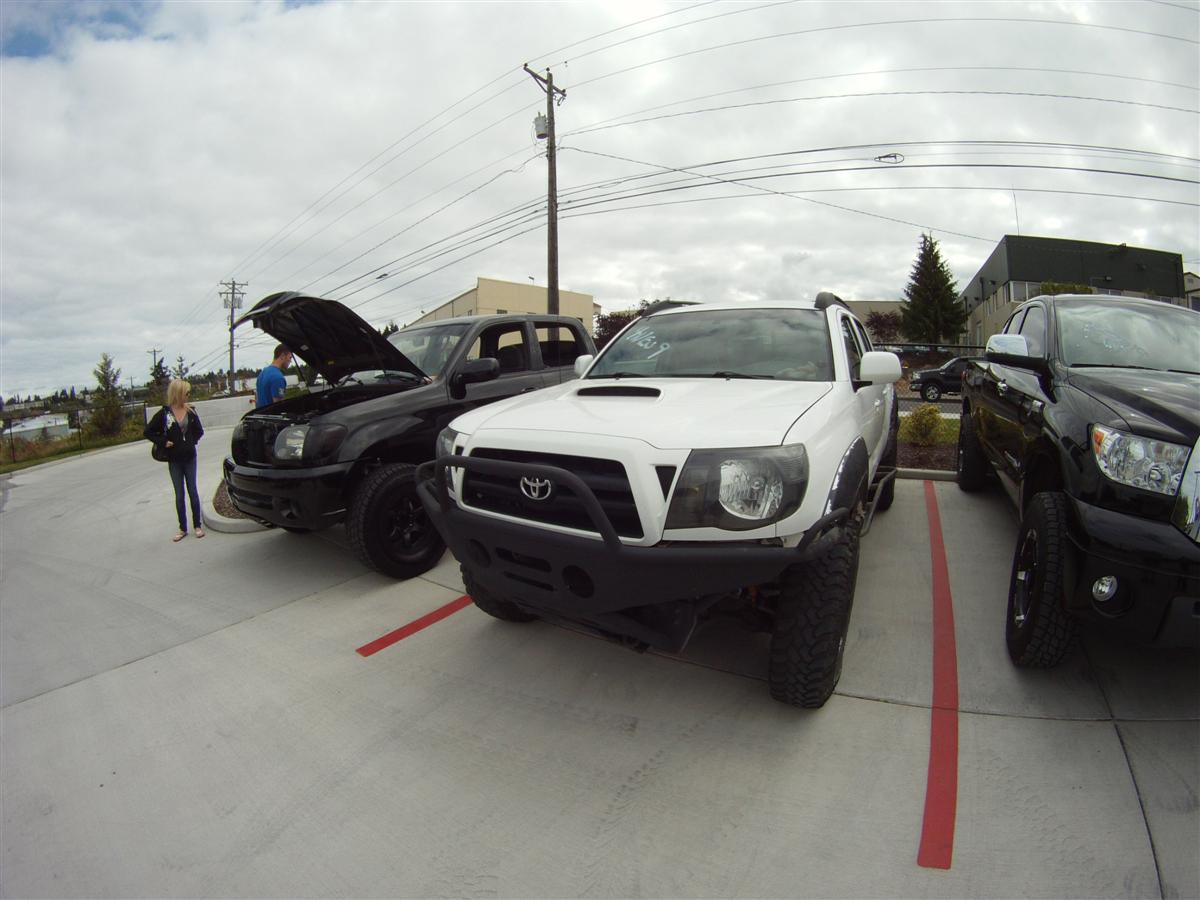 Sweet FJ40 below with a Chev V8 in it.
He took a few awards.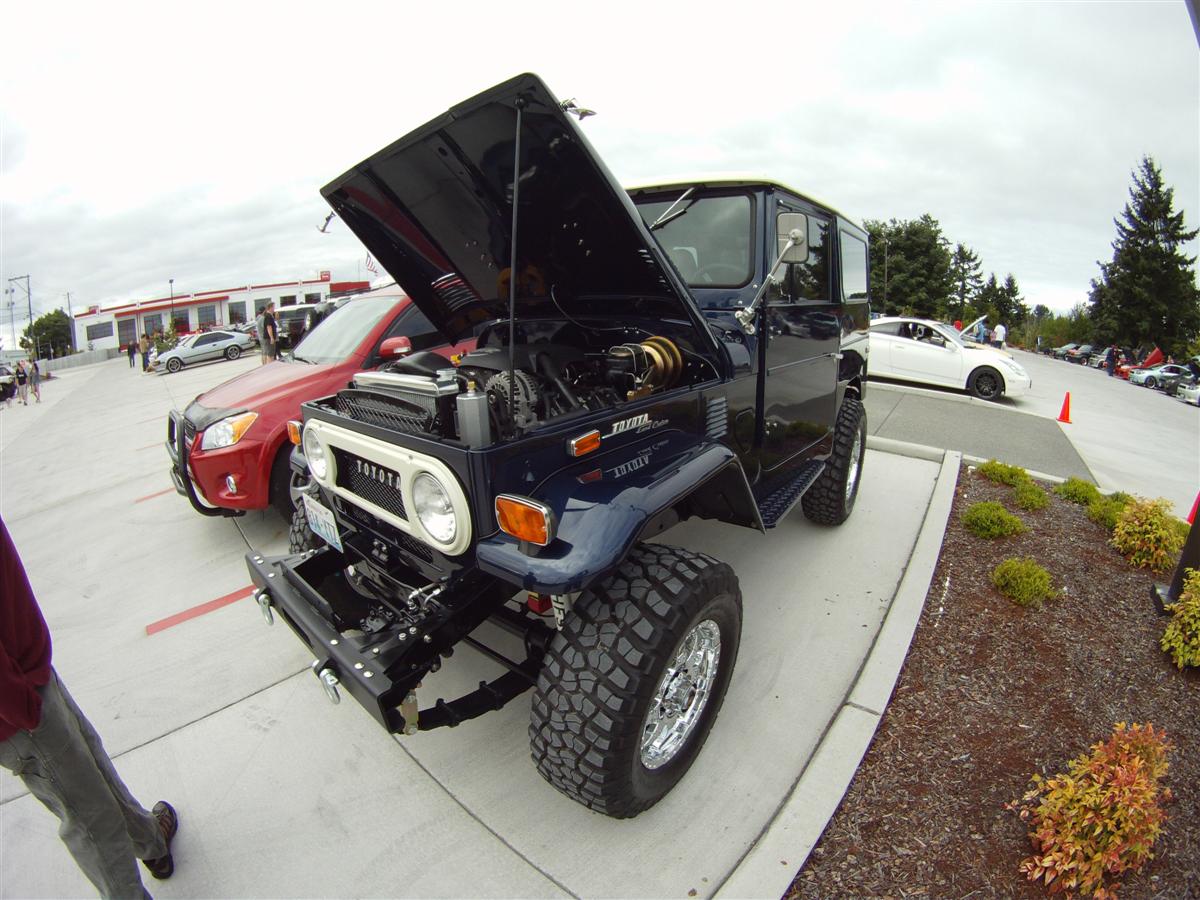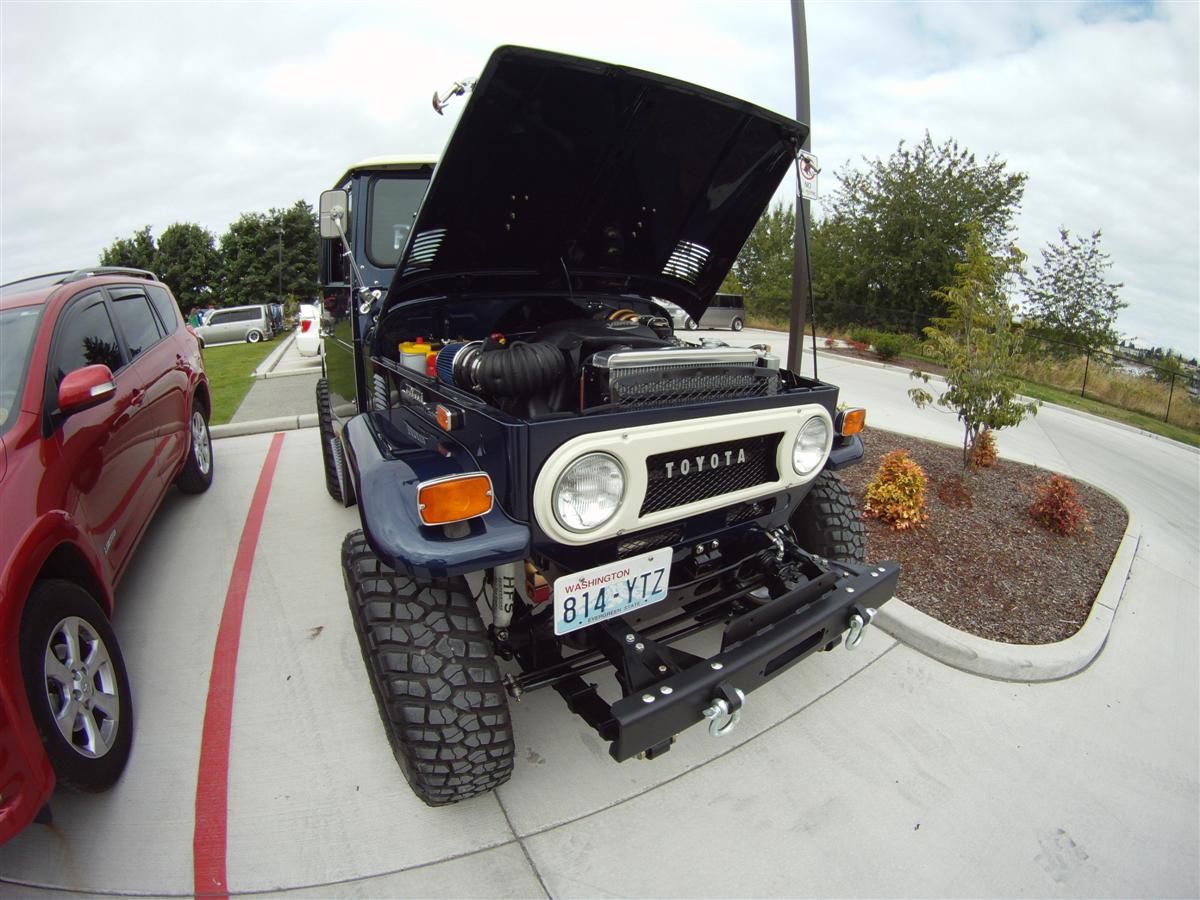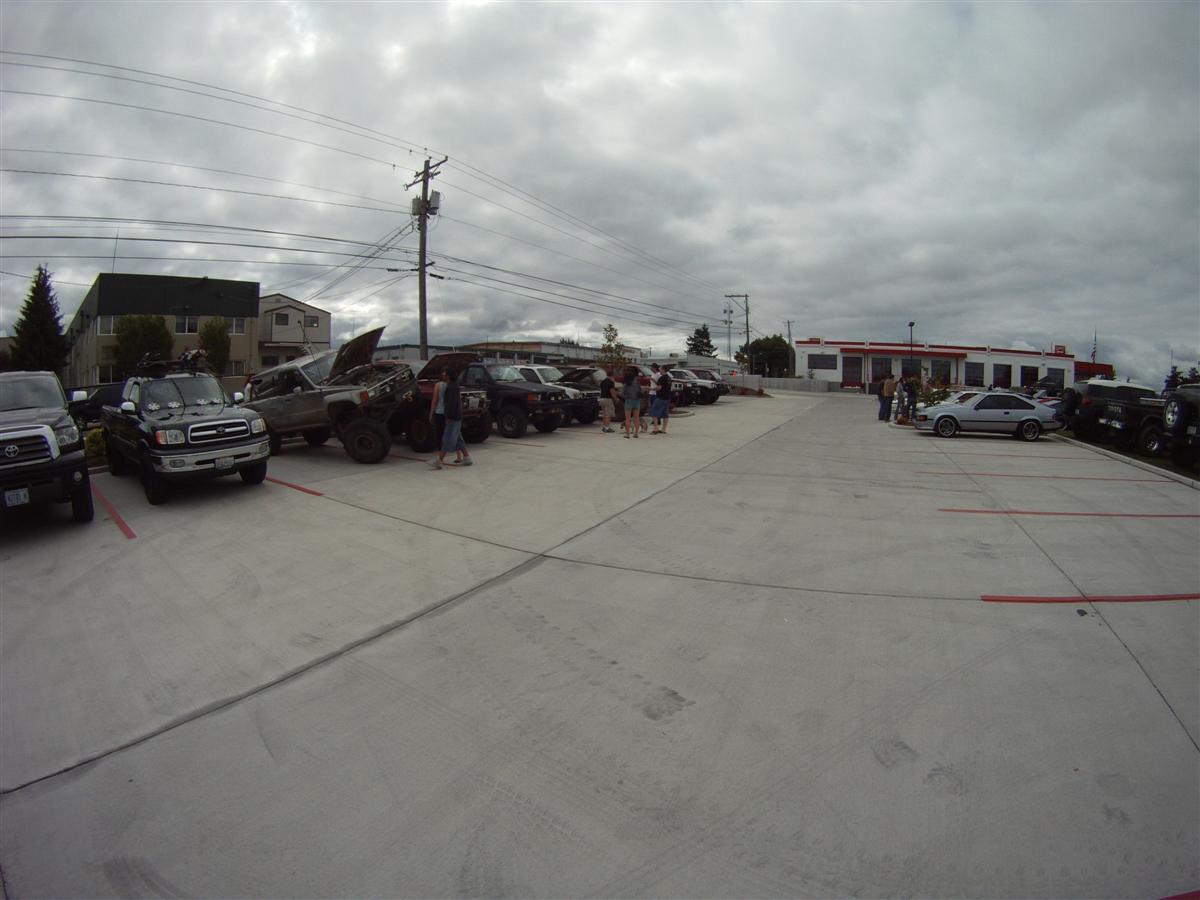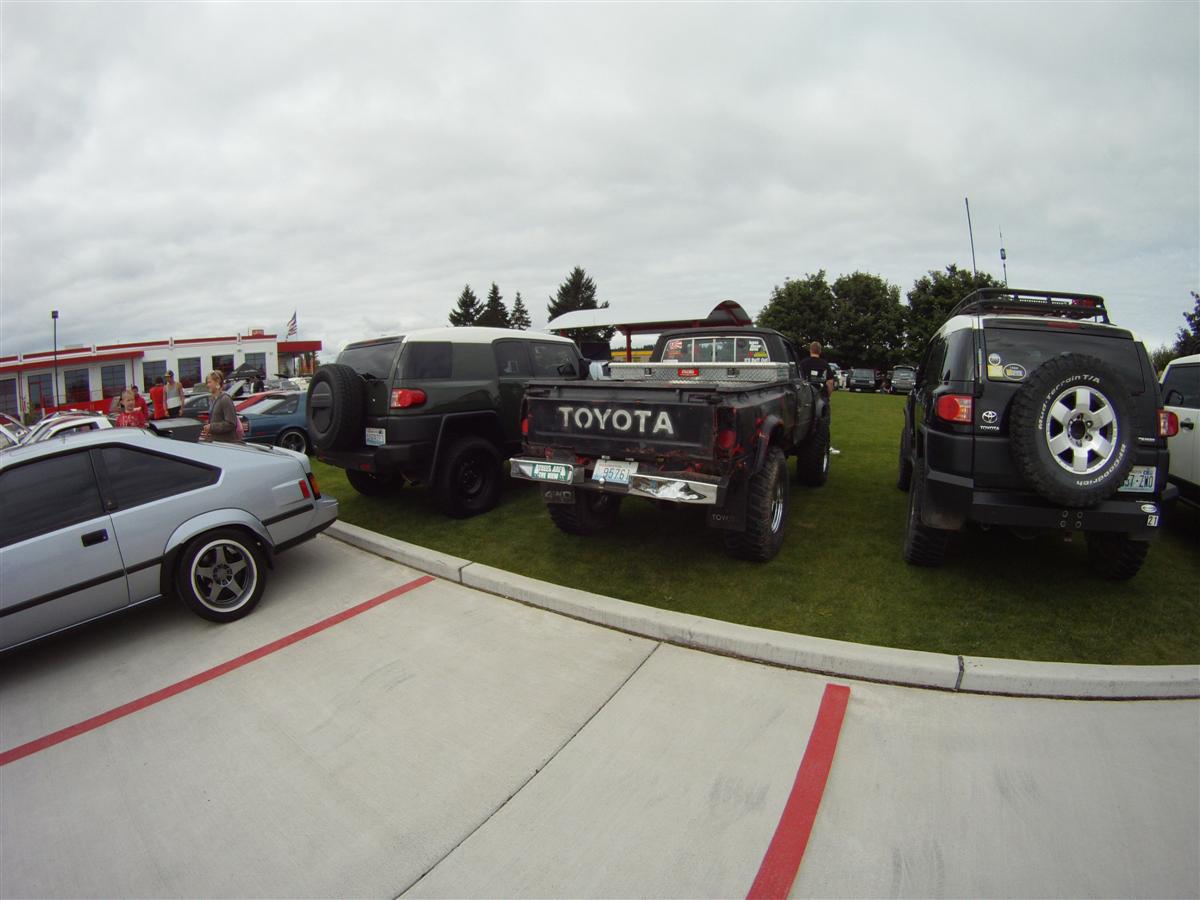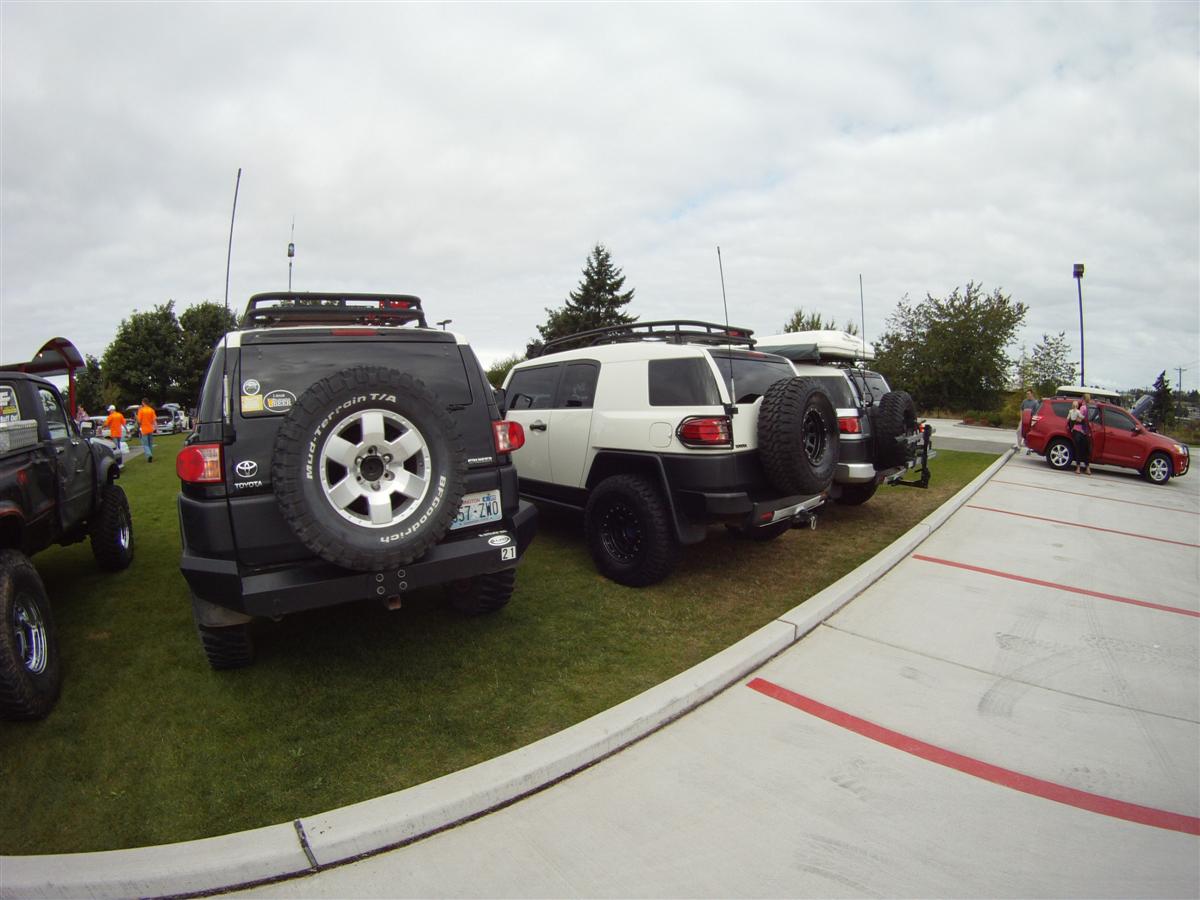 The four FJ Cruisers that showed up at the event.
The one parked next to mine had some very bright LED lights on the rack.
They were blinding even with my Oakley Flak Jackets on.
The black one had custom tube doors on it, and he took Griot's best of class award.
The Green one took took an award.
My silver FJ Cruiser took Toyota Of Kirkland's Choice award for "best overlanding/camping/4wheeler" and clean as in "just washed look" award.
Vitaly talked me into opening up my tent too which I am sure helped me get the award.
Vitaly and another guy helped me put it down too, save a lot of time from me doing it myself.
I did not snag any pics of my rig though when the tent was deployed open, simply to much going on there.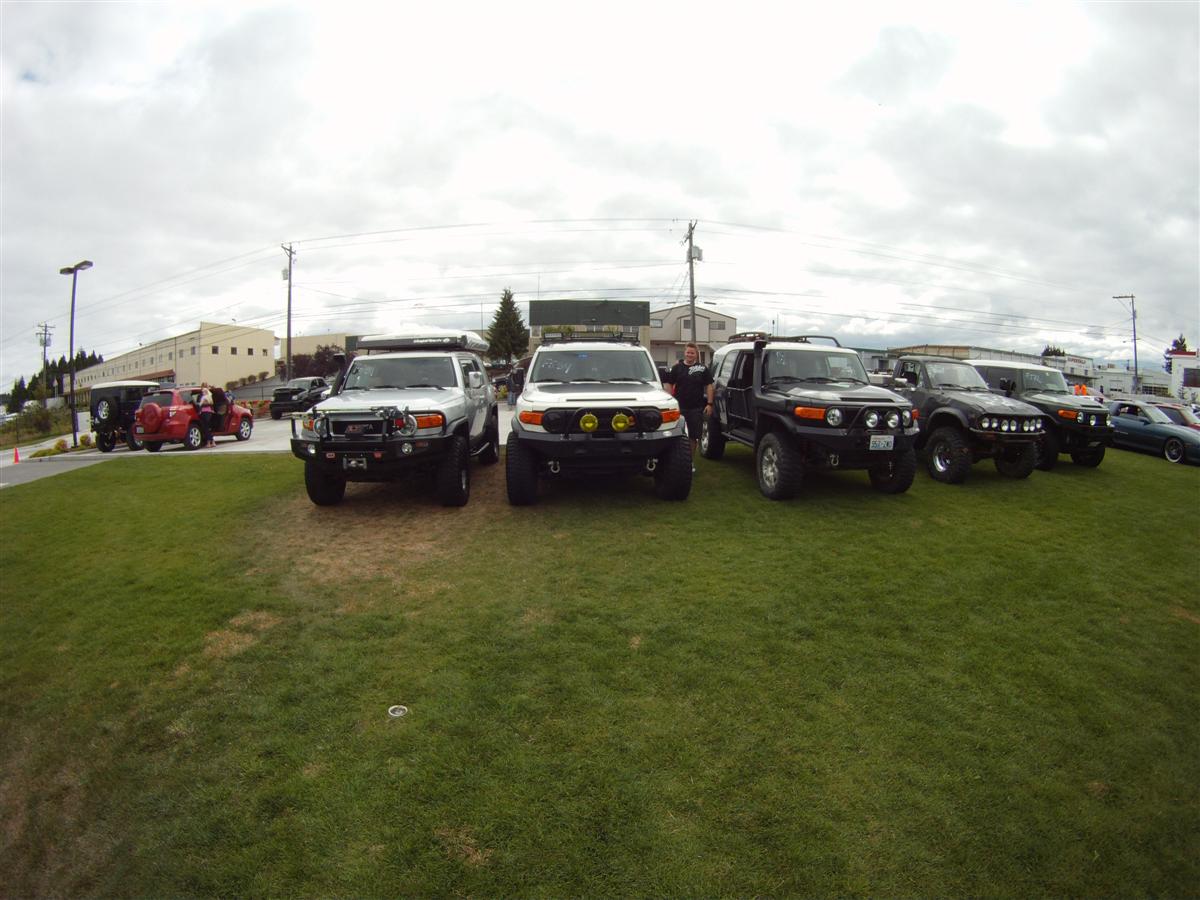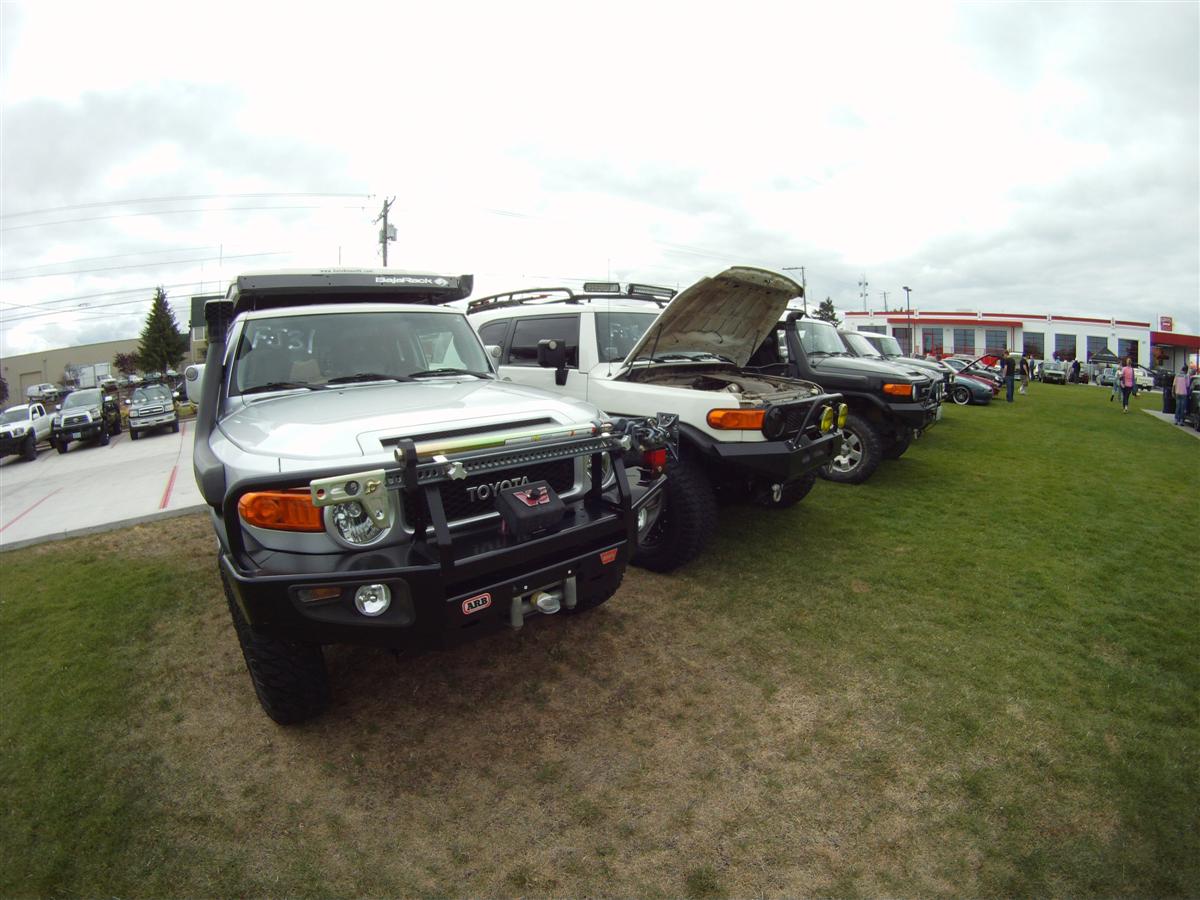 I printed out some details on my rig the night before, and I taped them to the windows.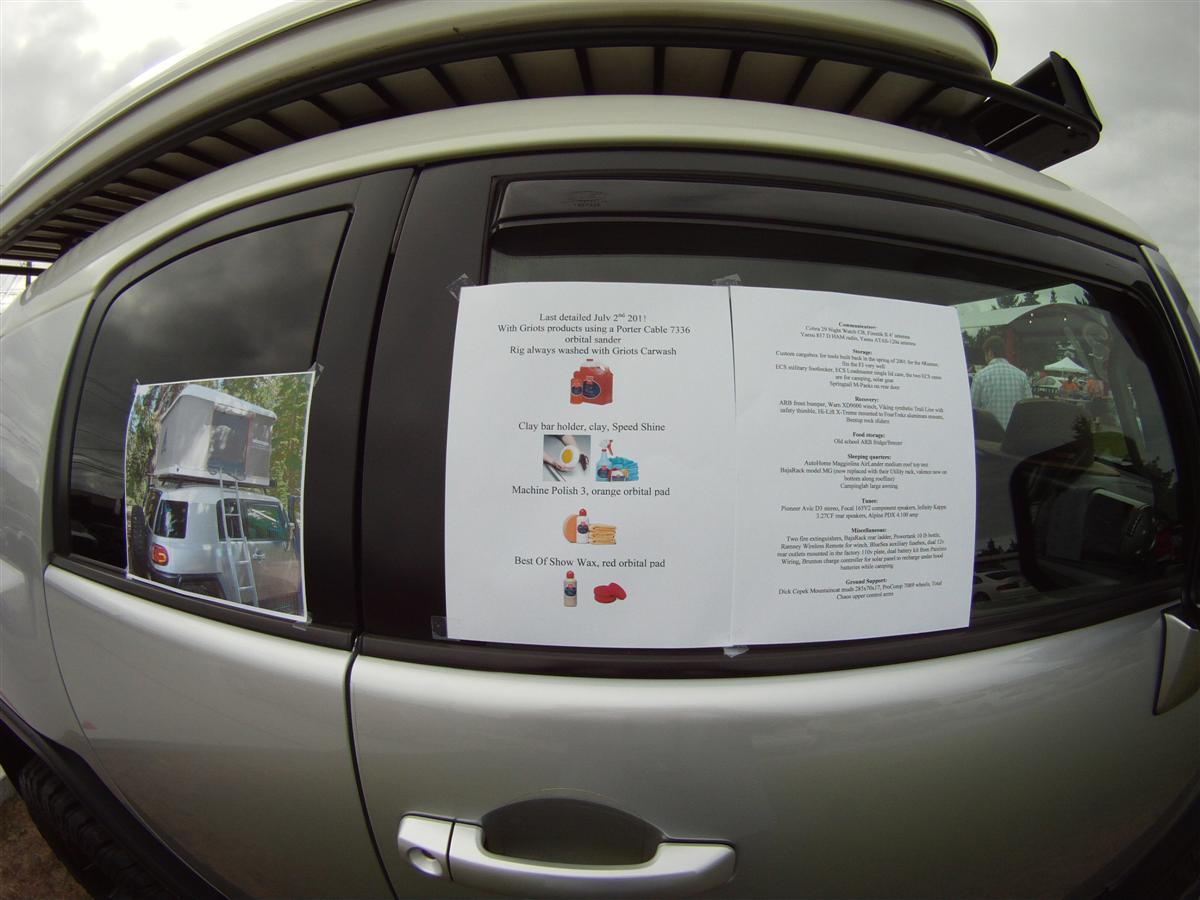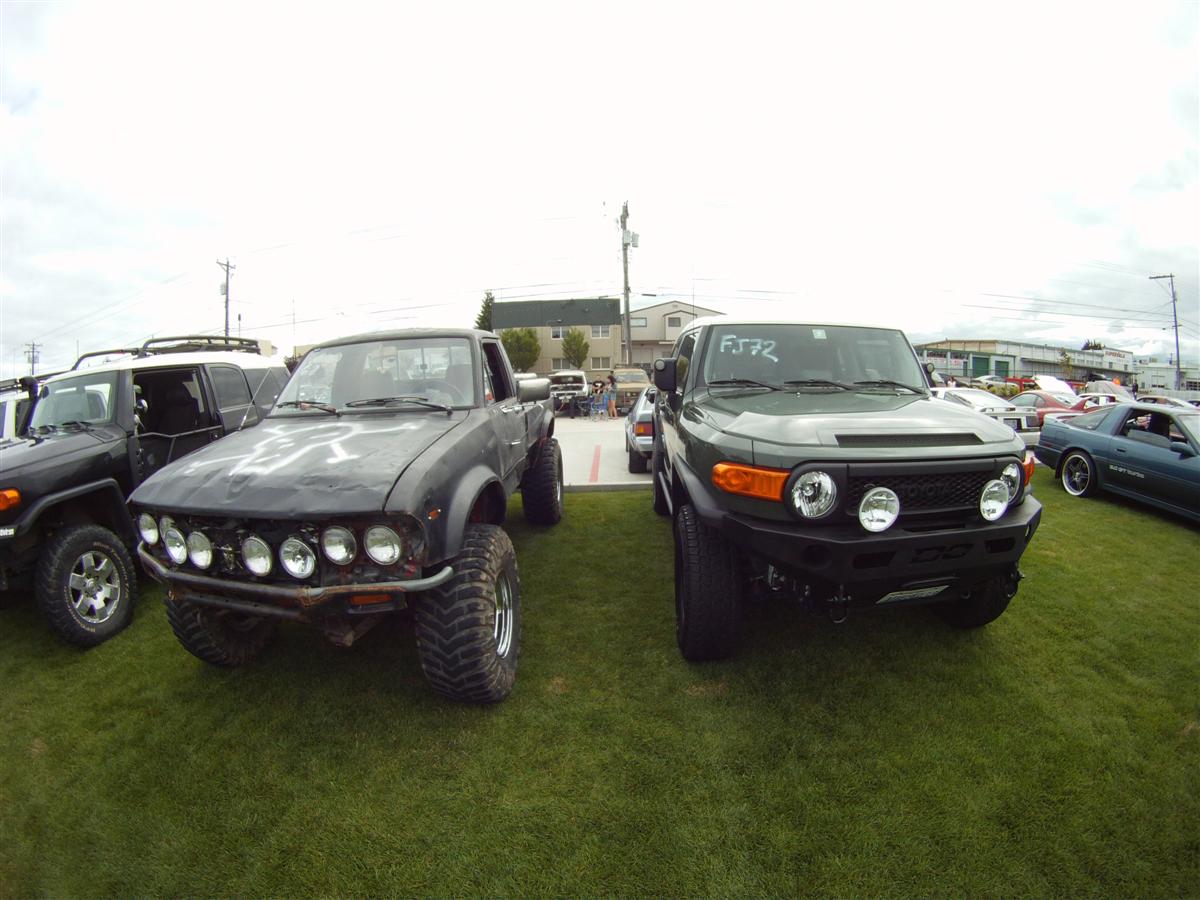 Lots of nice Toyota and Scion cars there too that had tubochargers on them.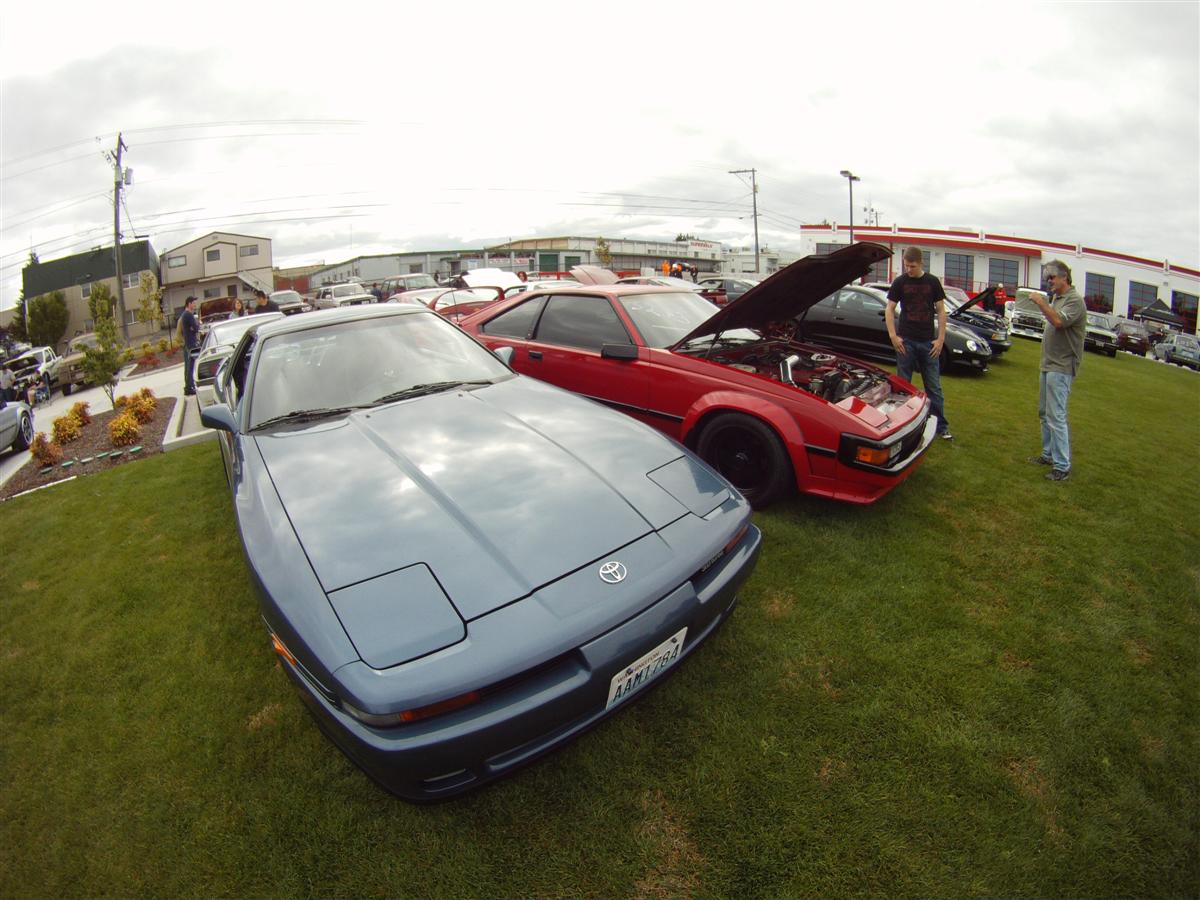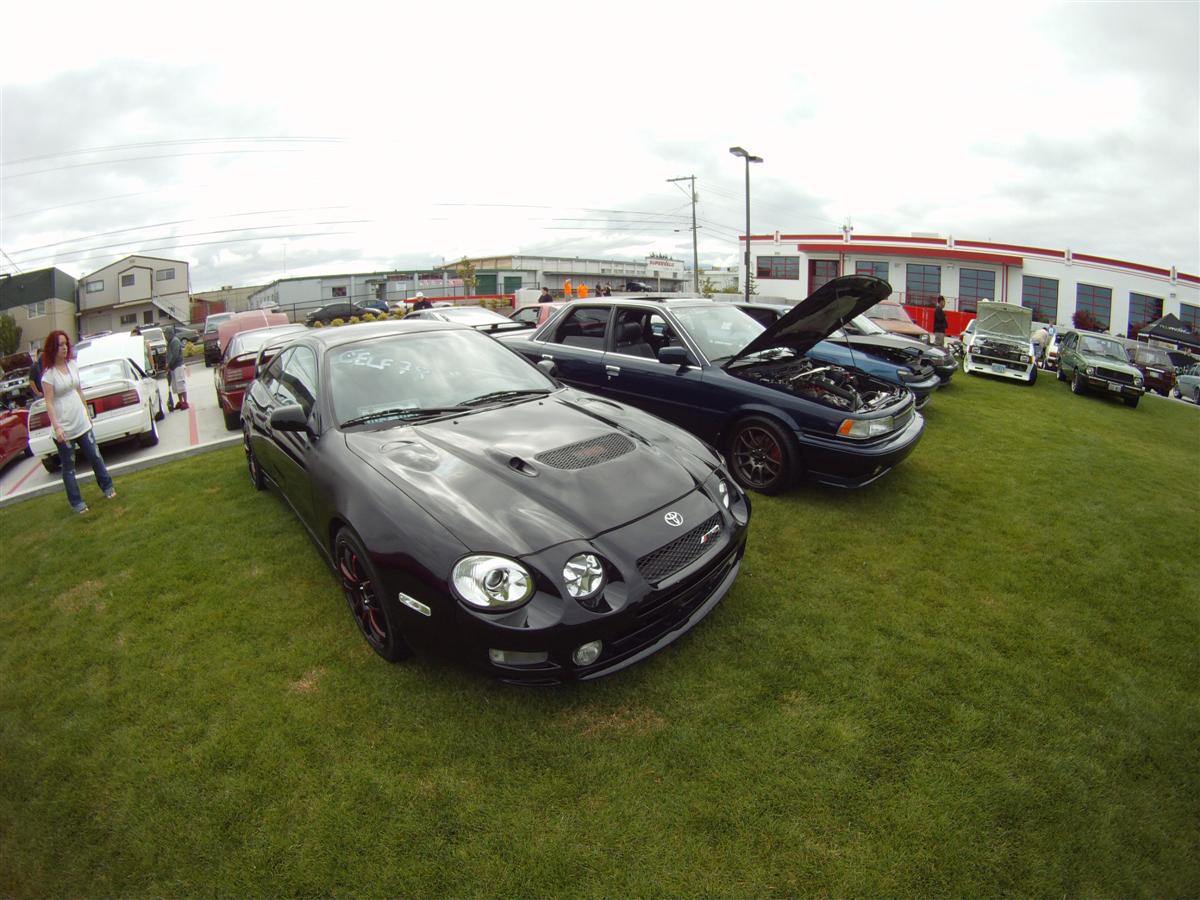 A few Toyotas were mating with each other, spotted two sets of them.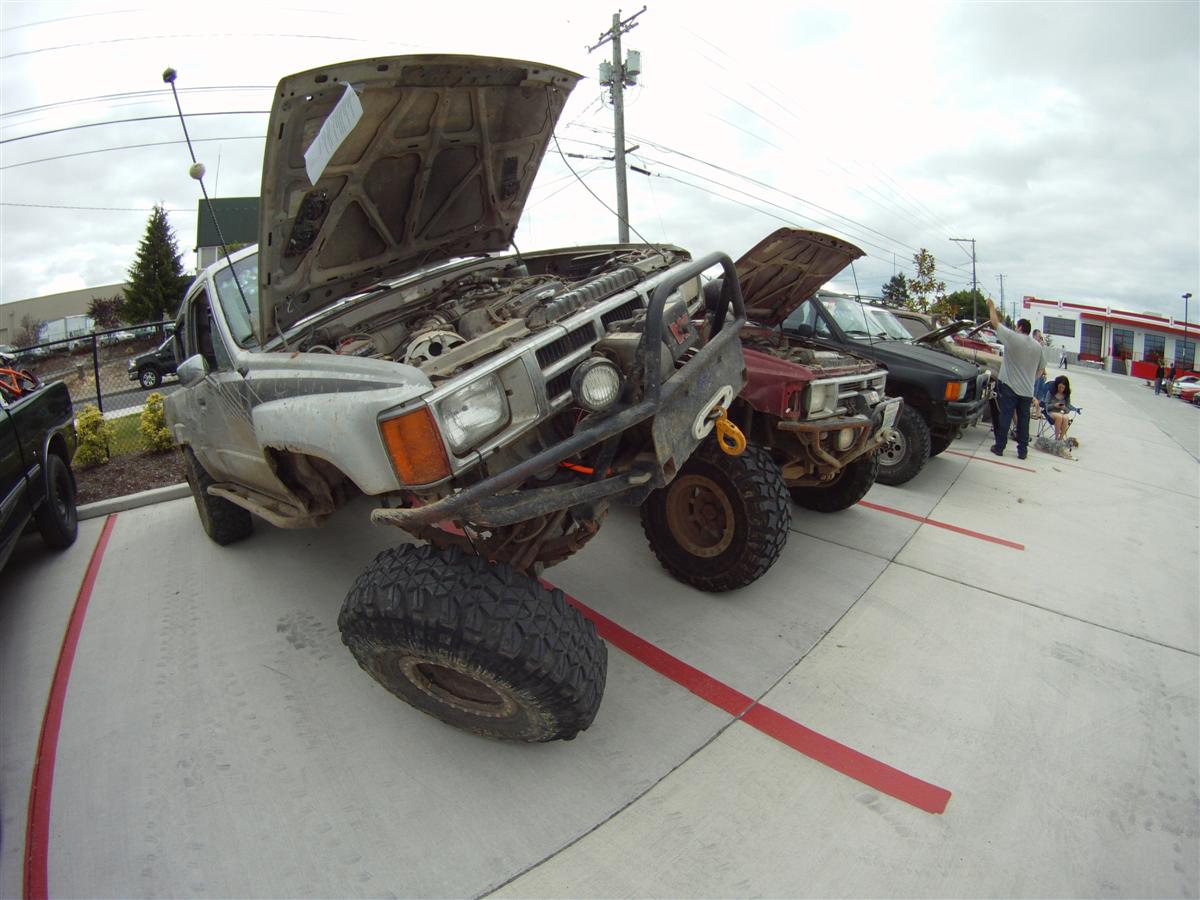 CodyX36 (Cody and his girlfriend) 4Runner.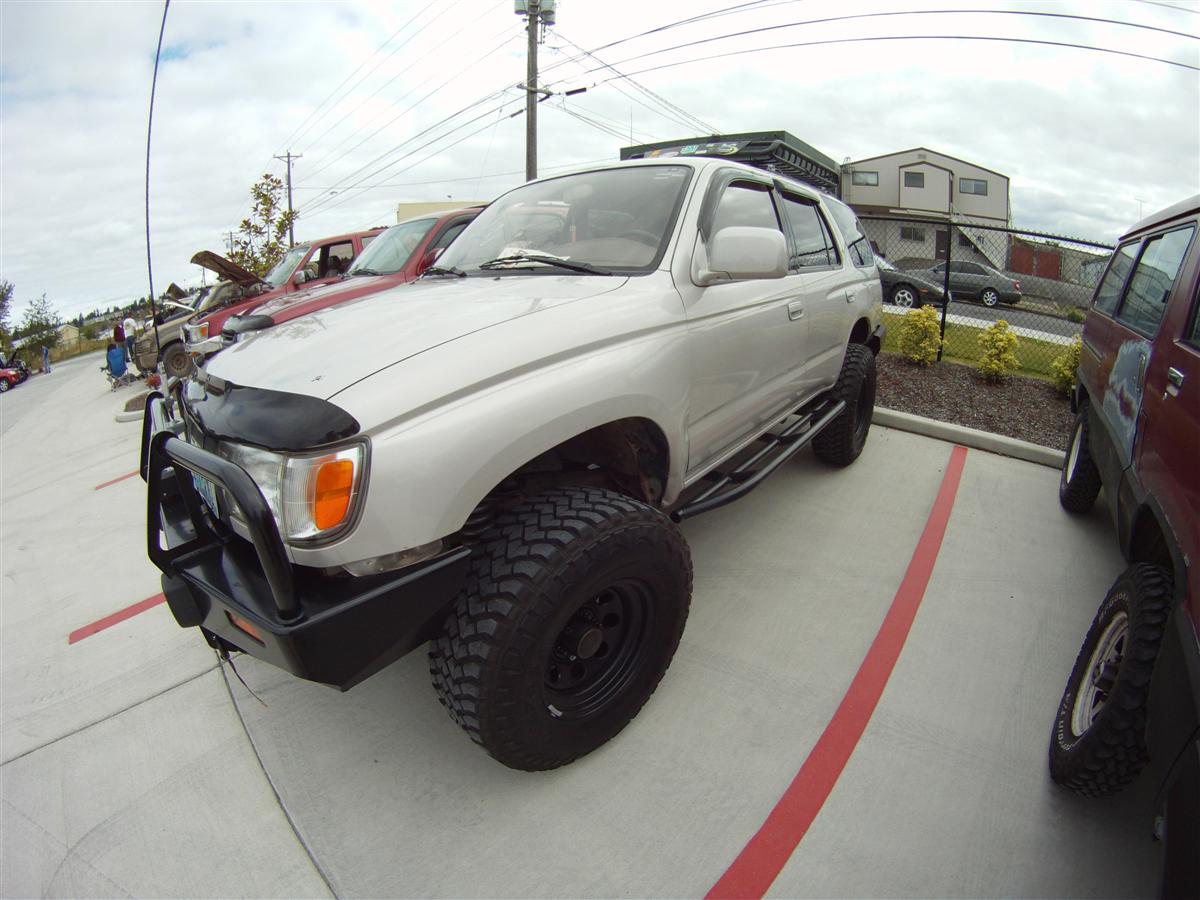 Below is a 4WD Toyota van, and he took an award for it.
He is not on any forum I do not think, but he knows of some.
I pointed him to expeditionportal to check into 4WD van stuff, as he is very interested in getting into overlanding/camping with the rig.
He also has a 1st gen 4Runner.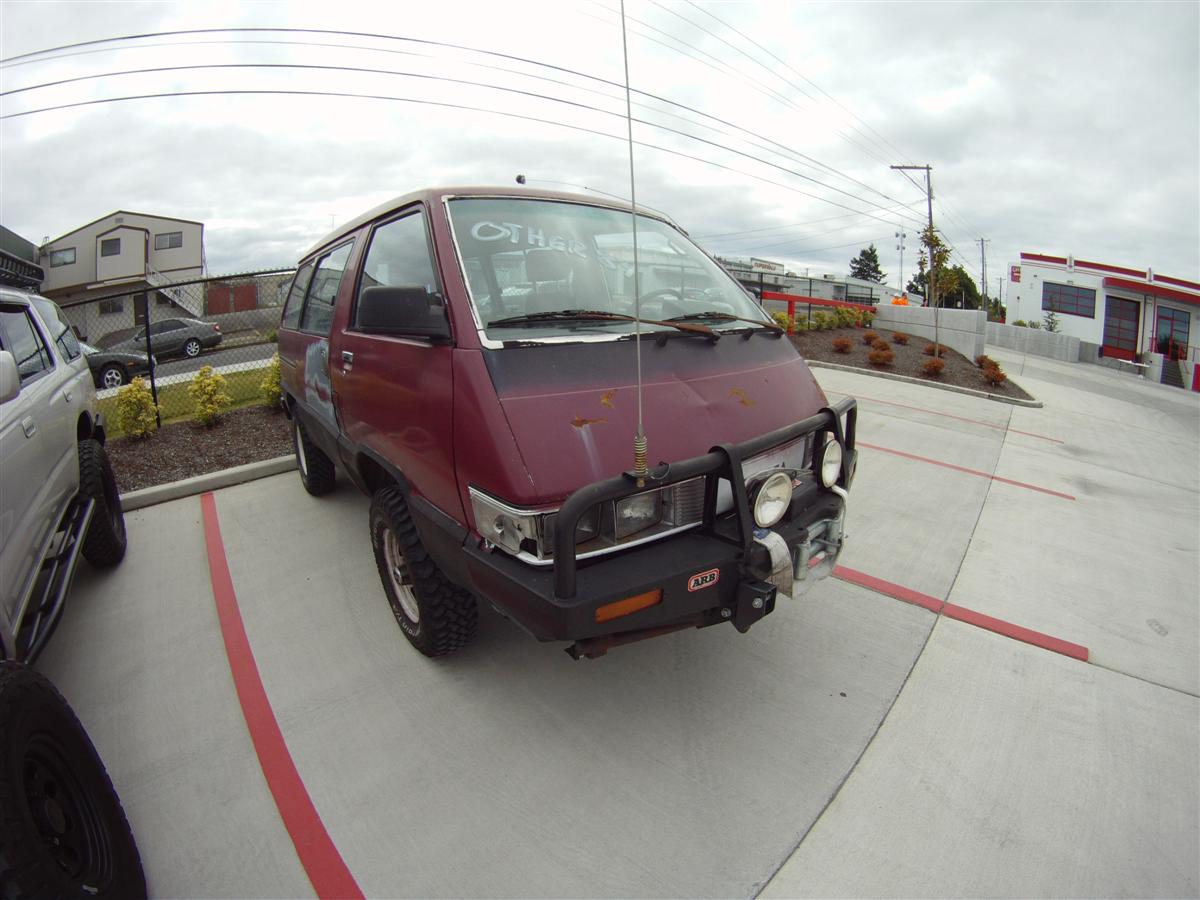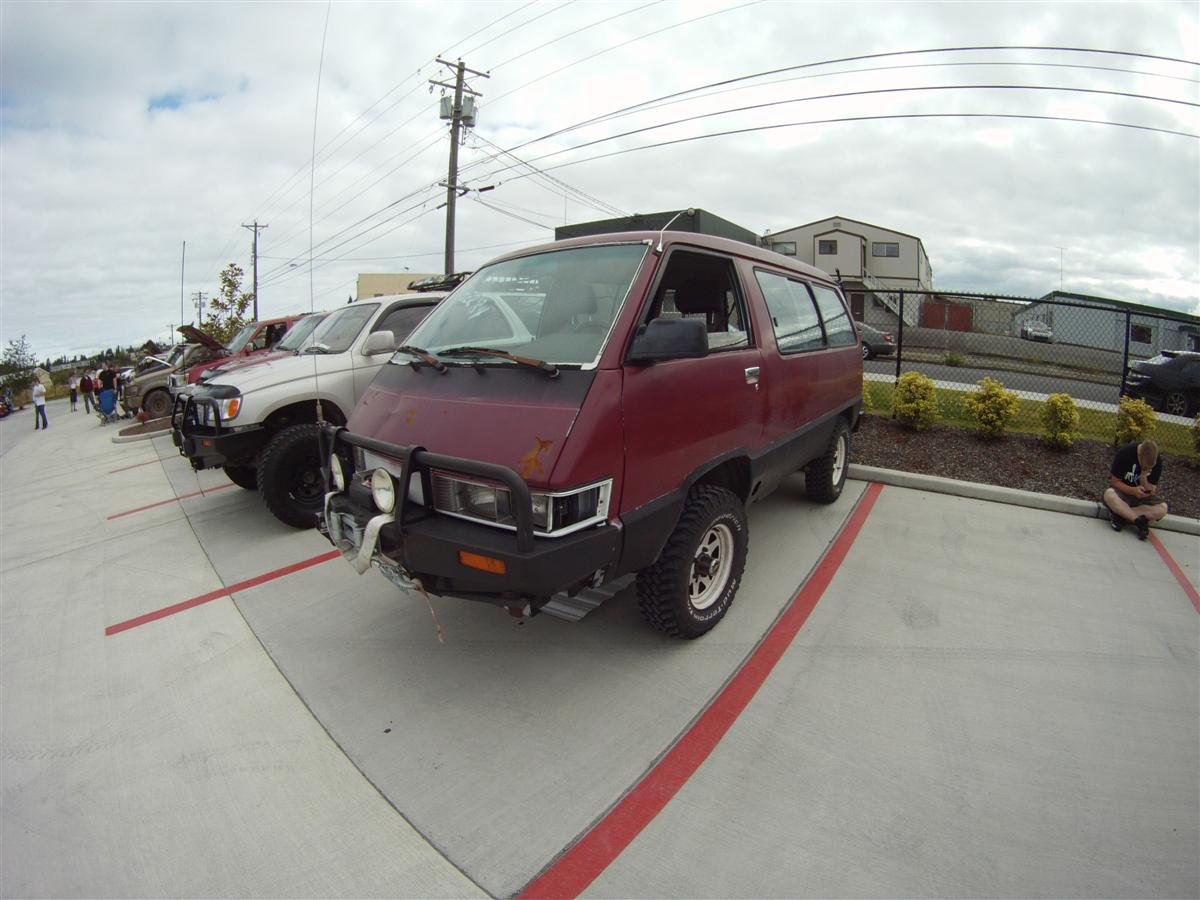 Below was an FJ40 in the showroom behind where we turned in our toys we brought since this raises money for Toys For Tots.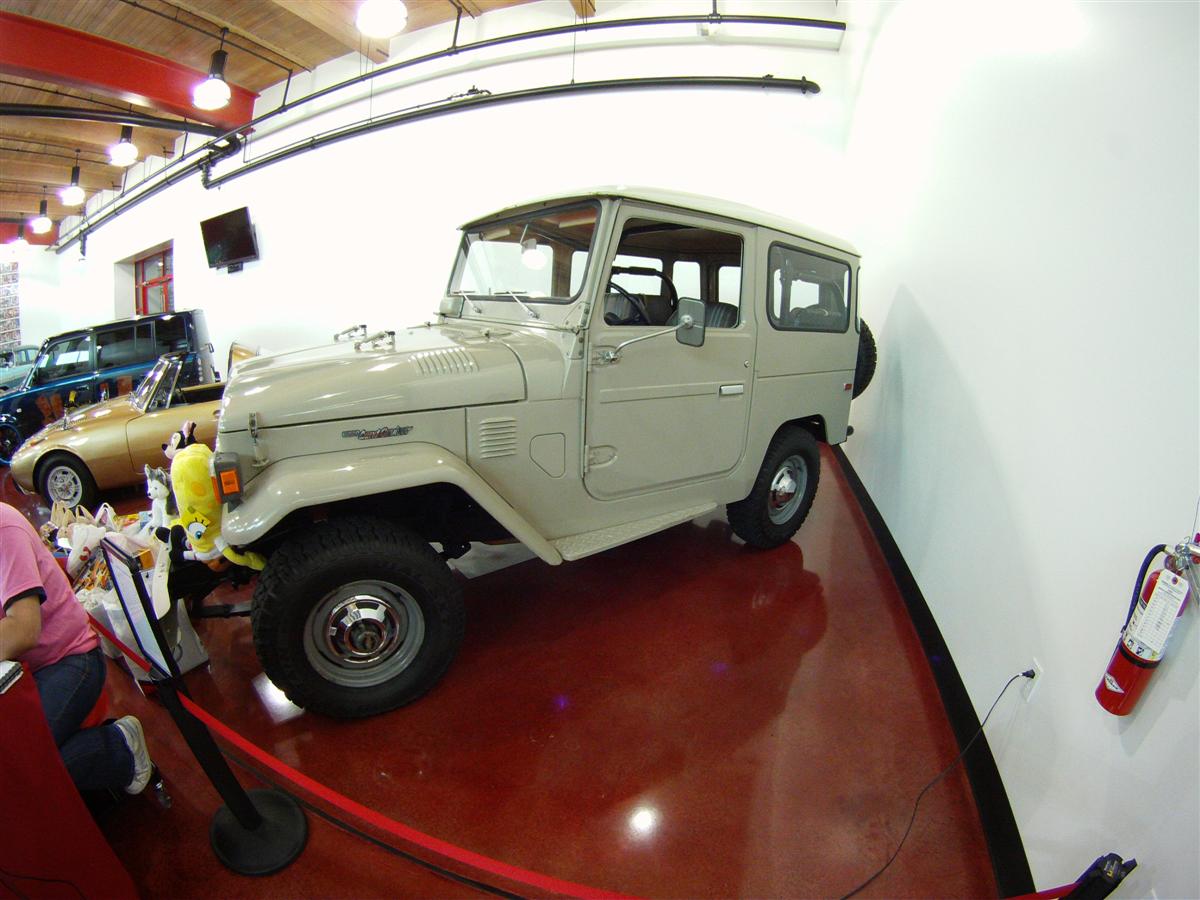 A few other nice cars that were in Griot's showroom.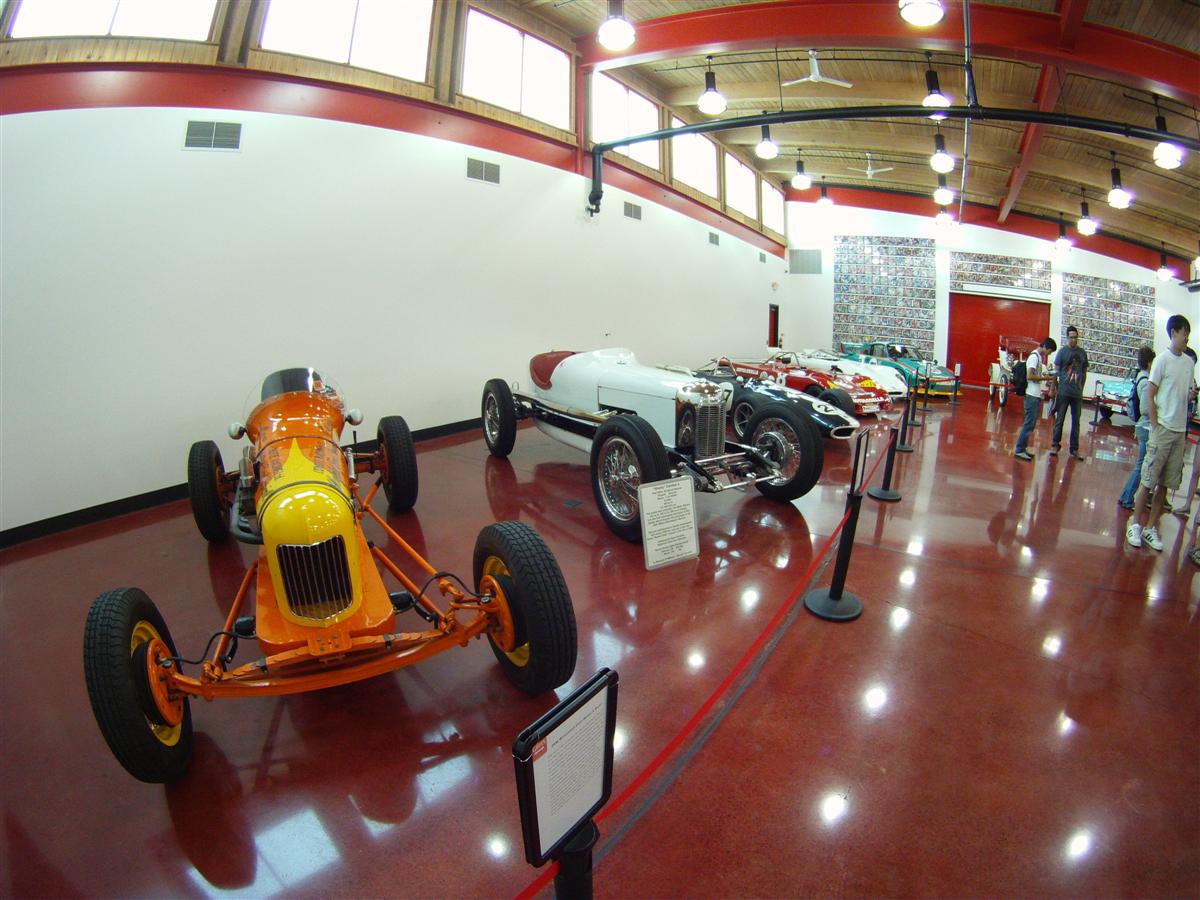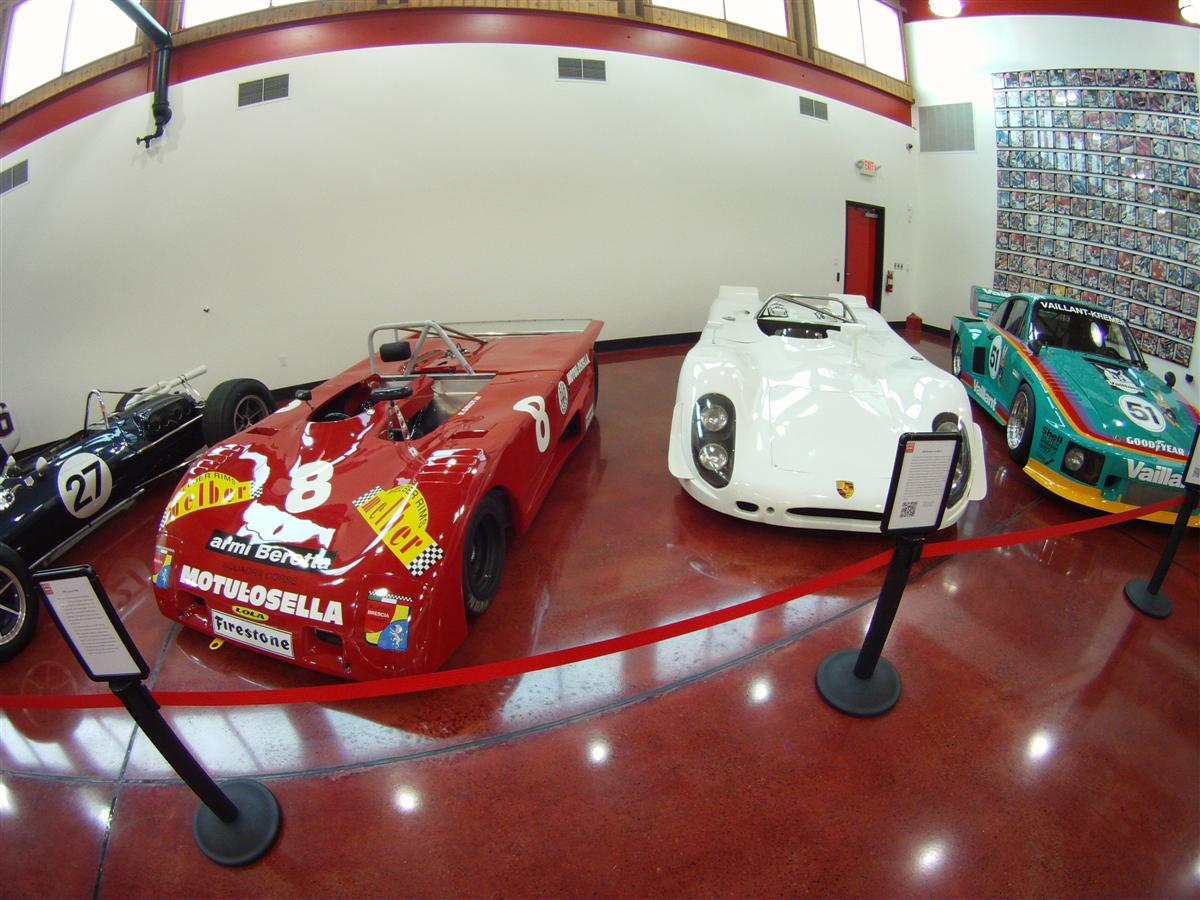 A nice BMW bike right by the bathrooms.
I have to say too that I was very impressed with the clean and nice looking facilities that Griot's supplied us with.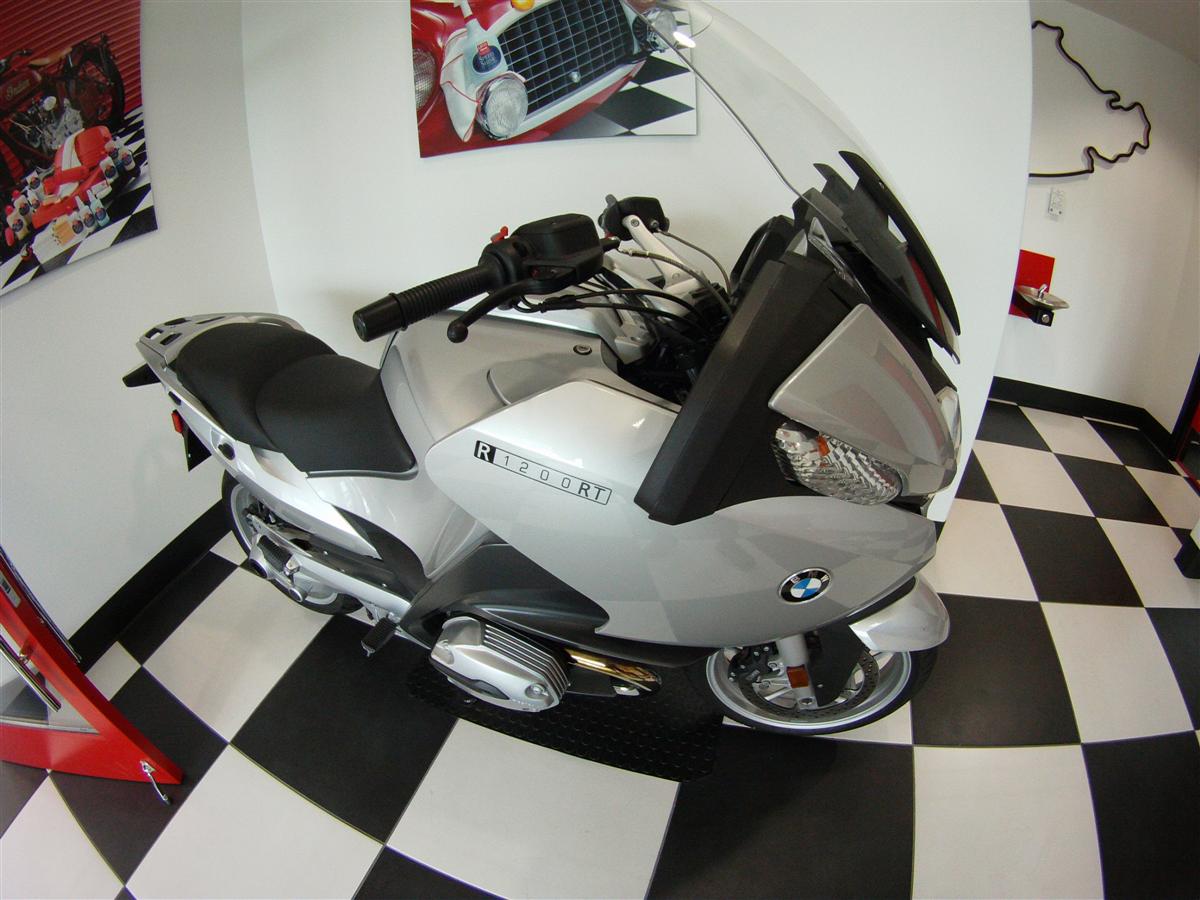 When he fired up this car the sound was enough to scare a zombie.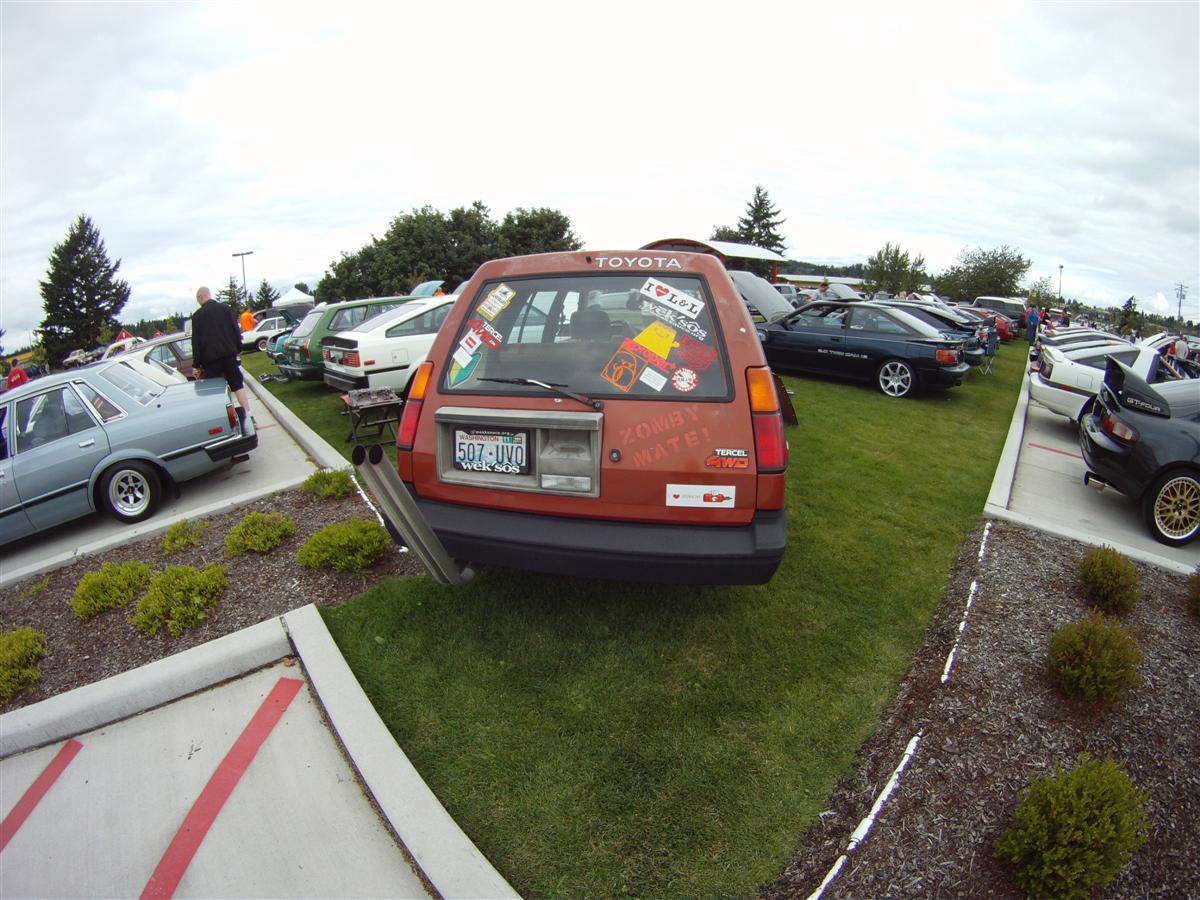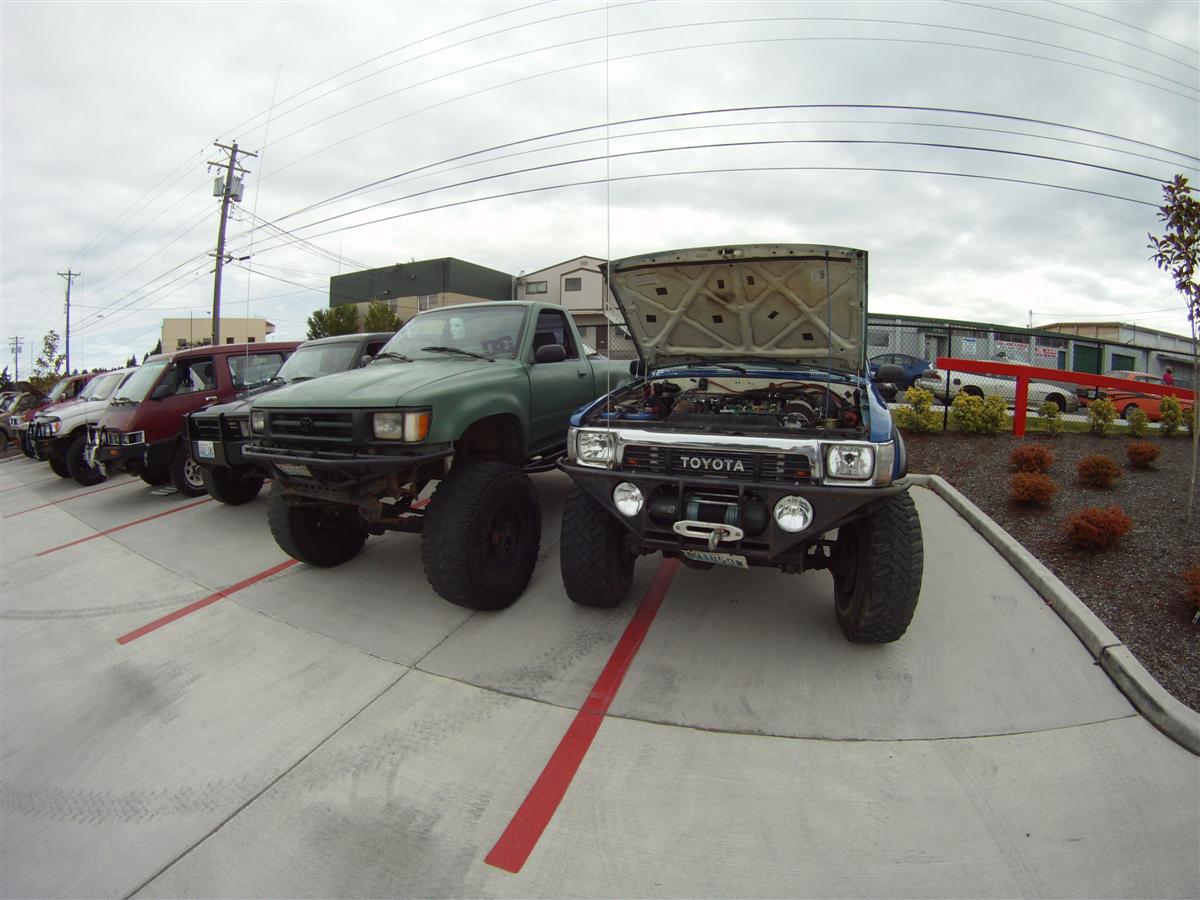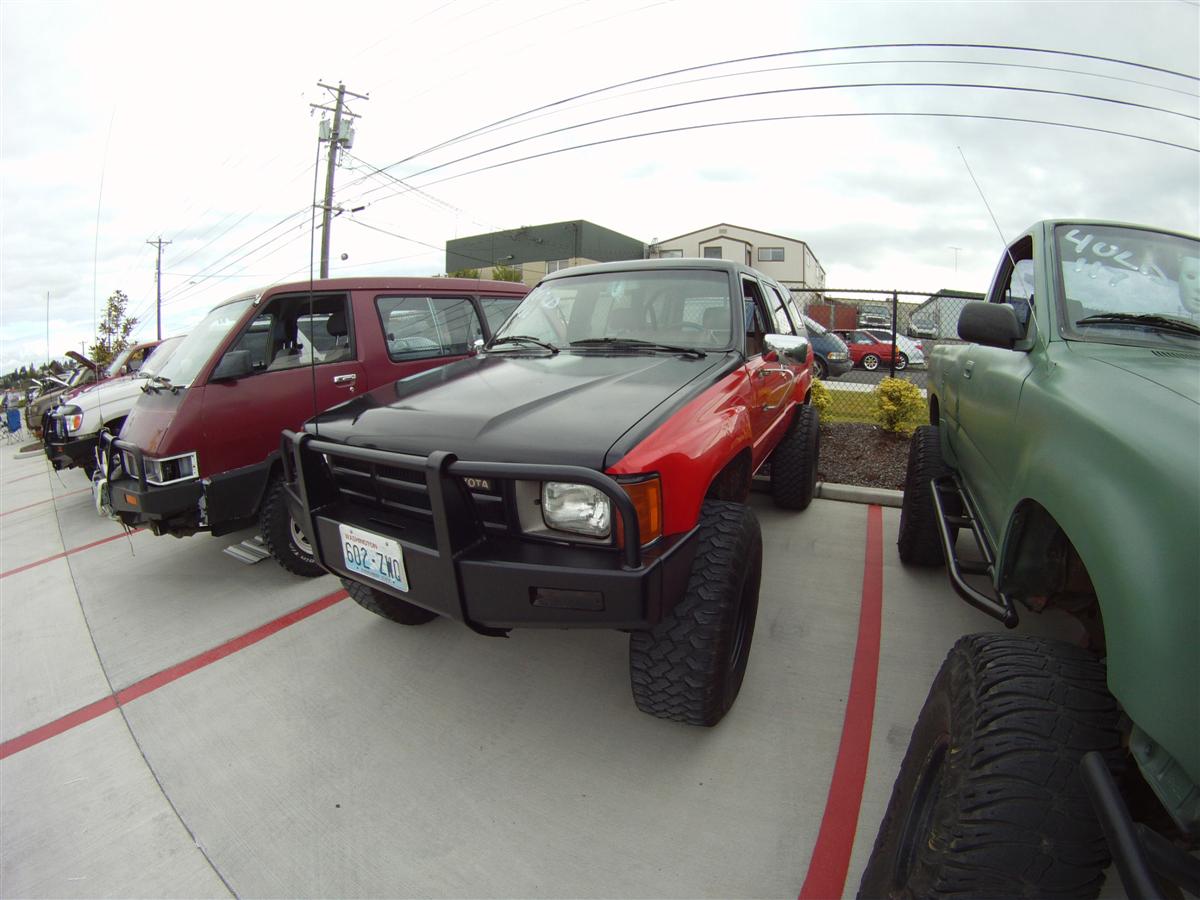 Tons of Scion toasters were there.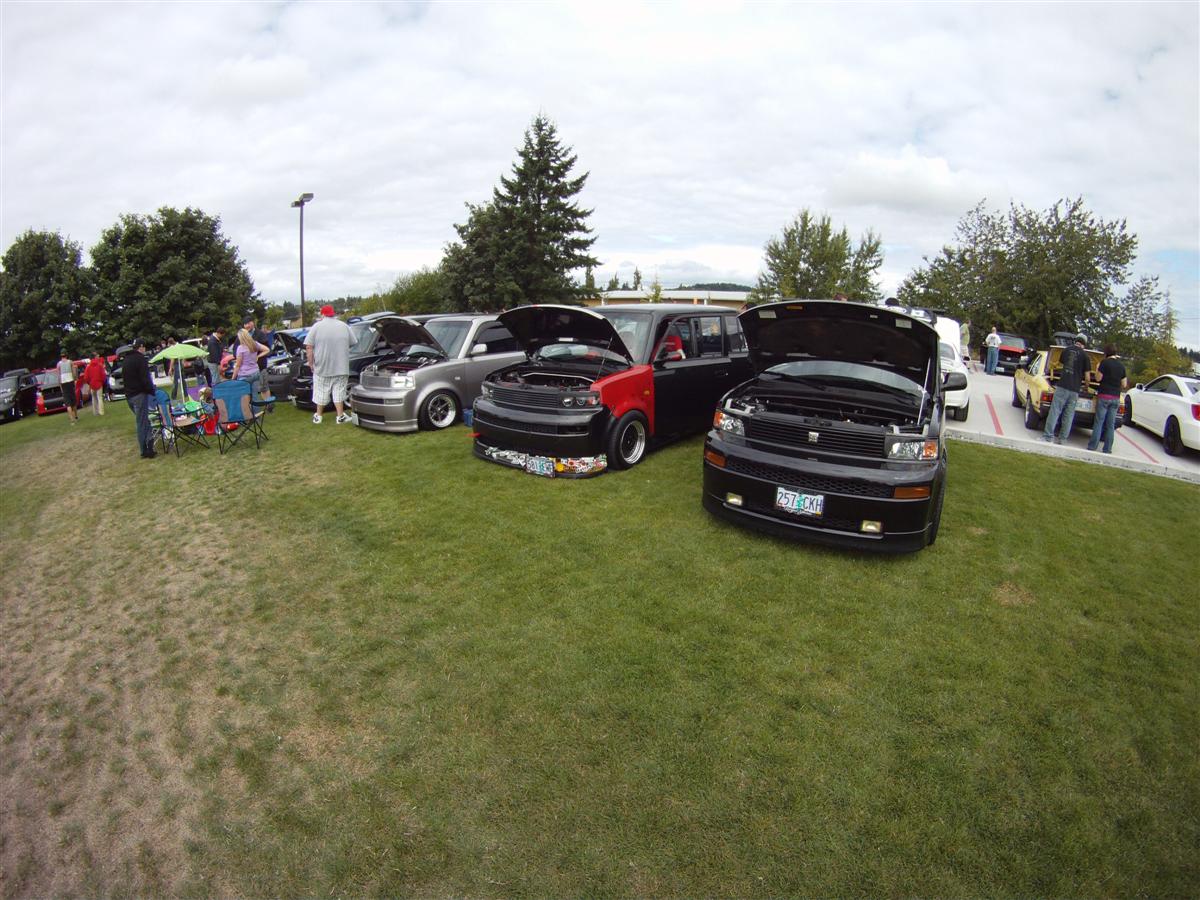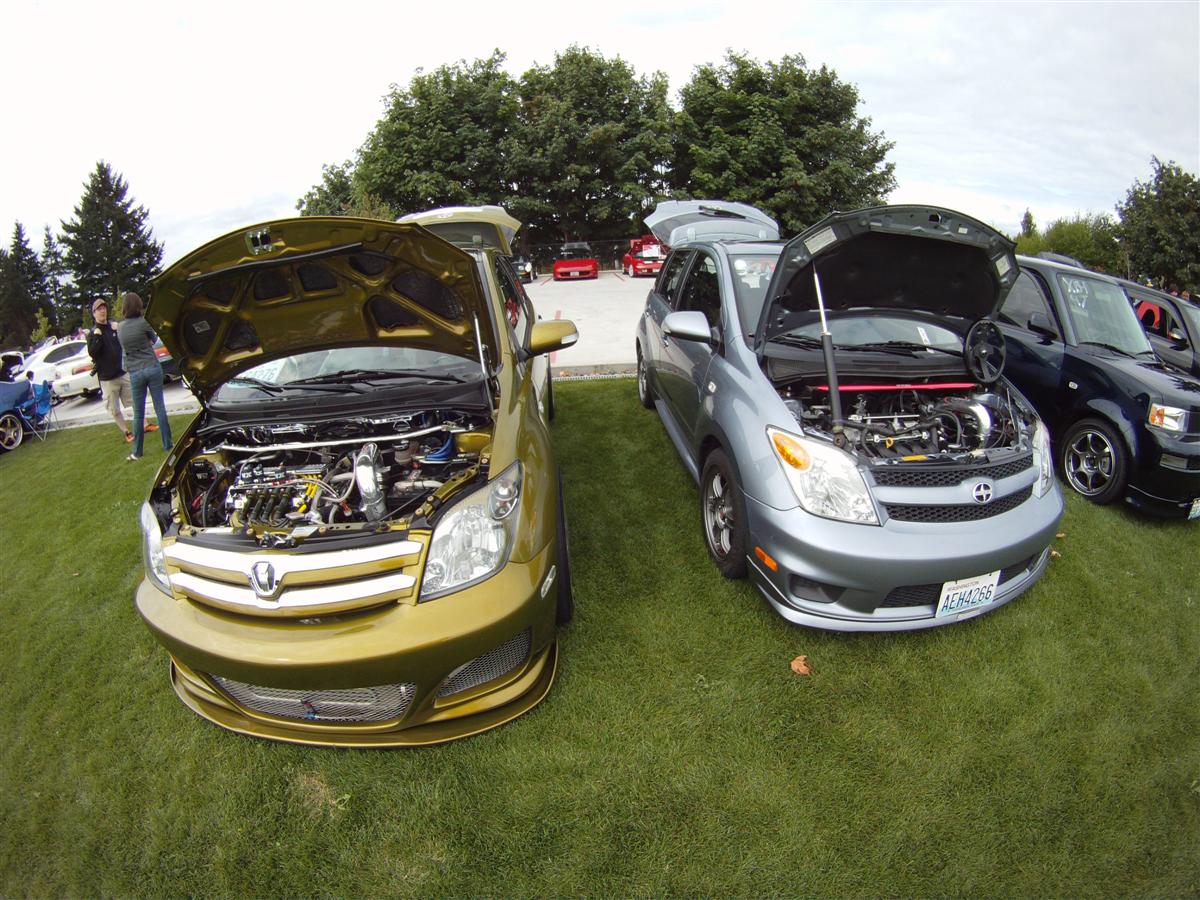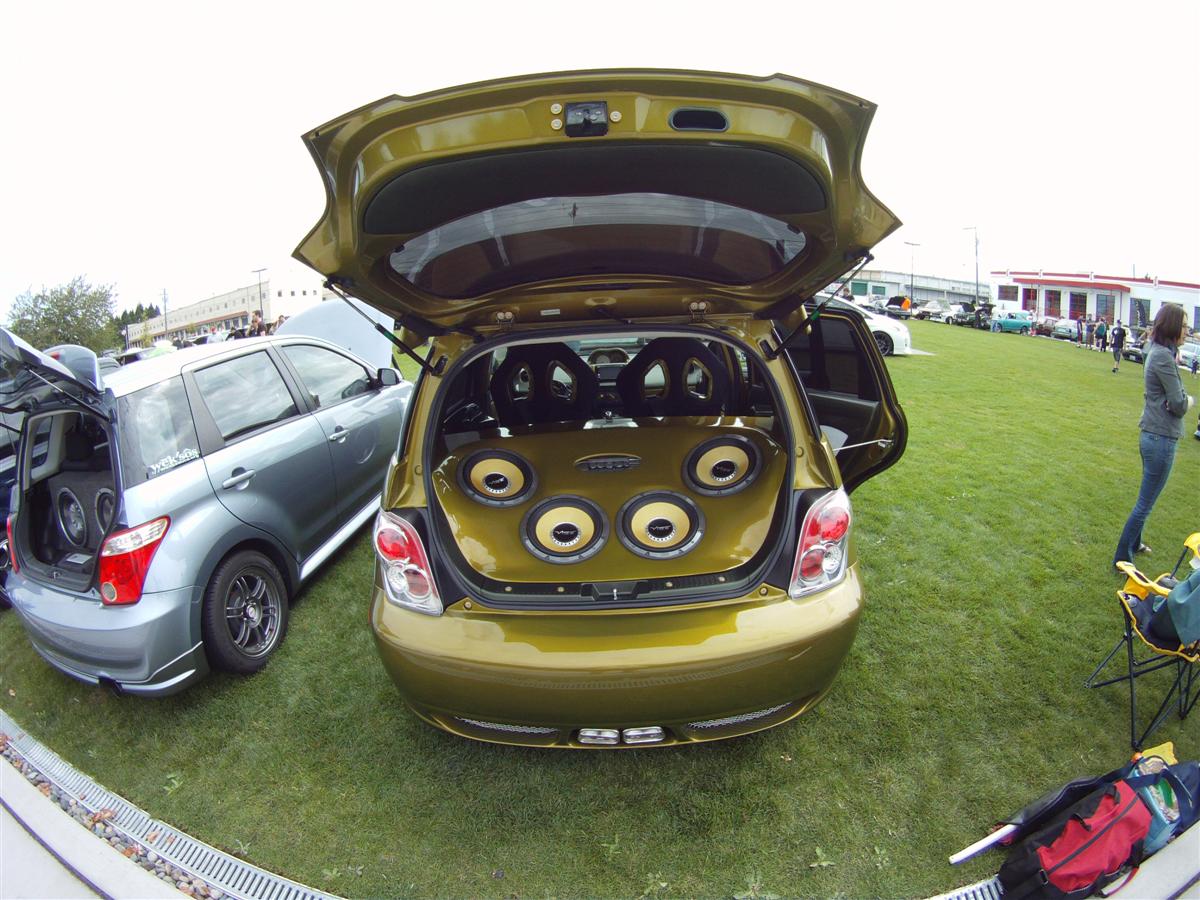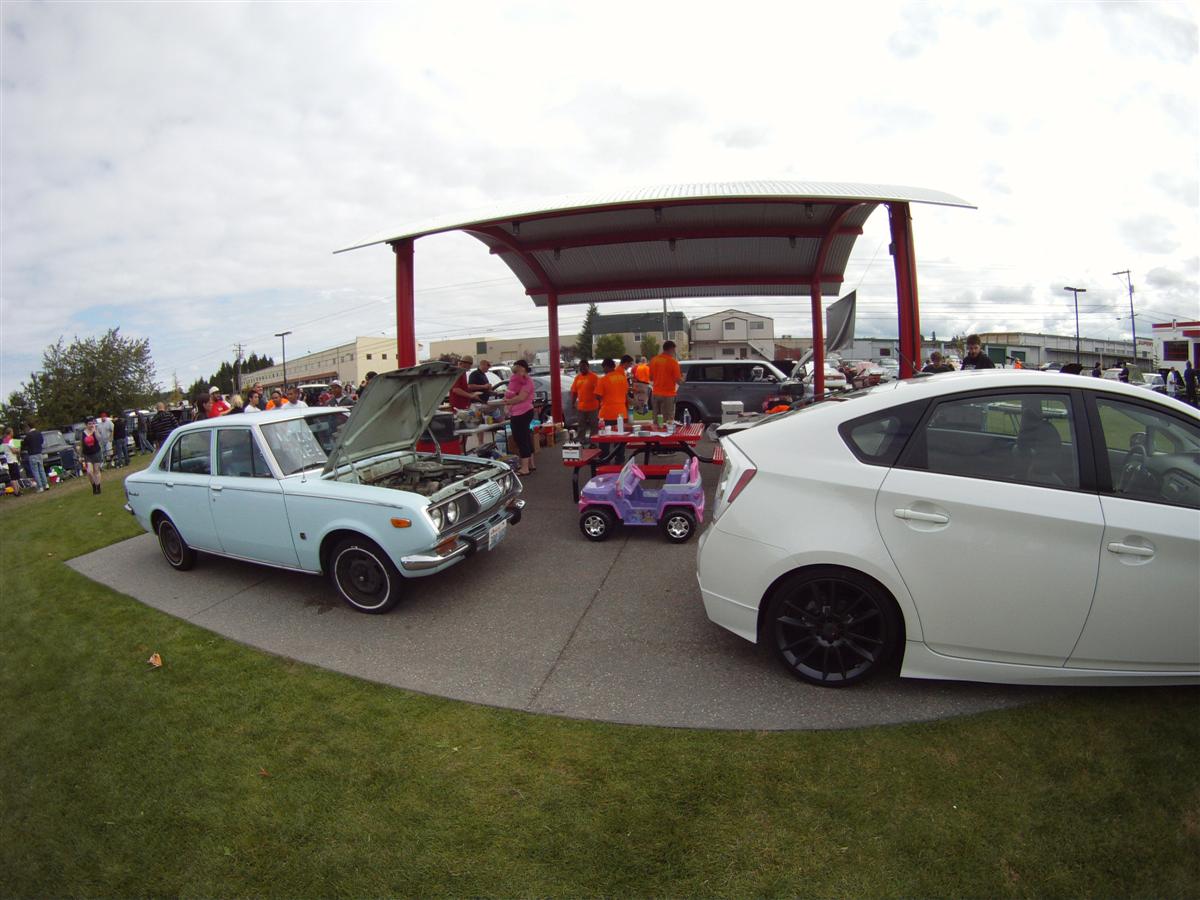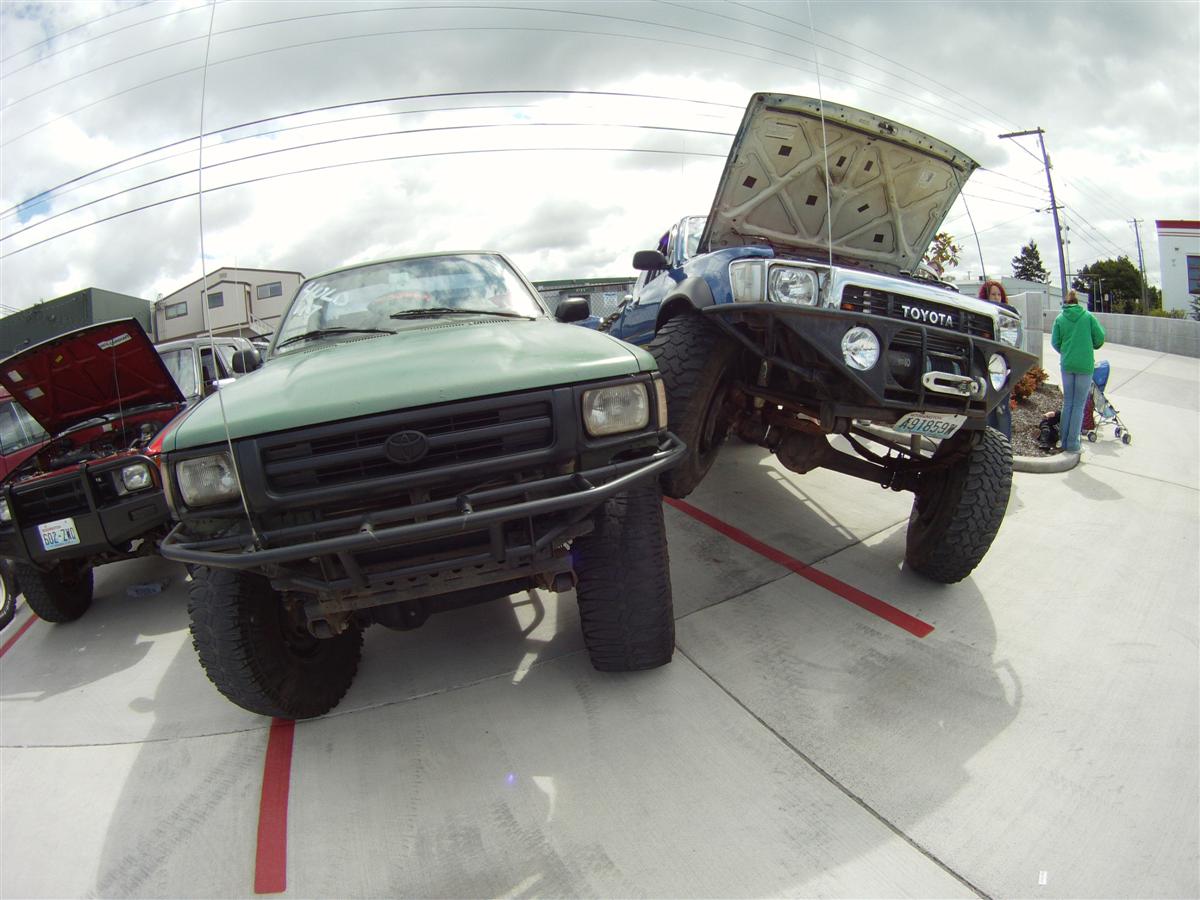 A military transport four engined airplane flew over us probably heading to McChord Air Force base.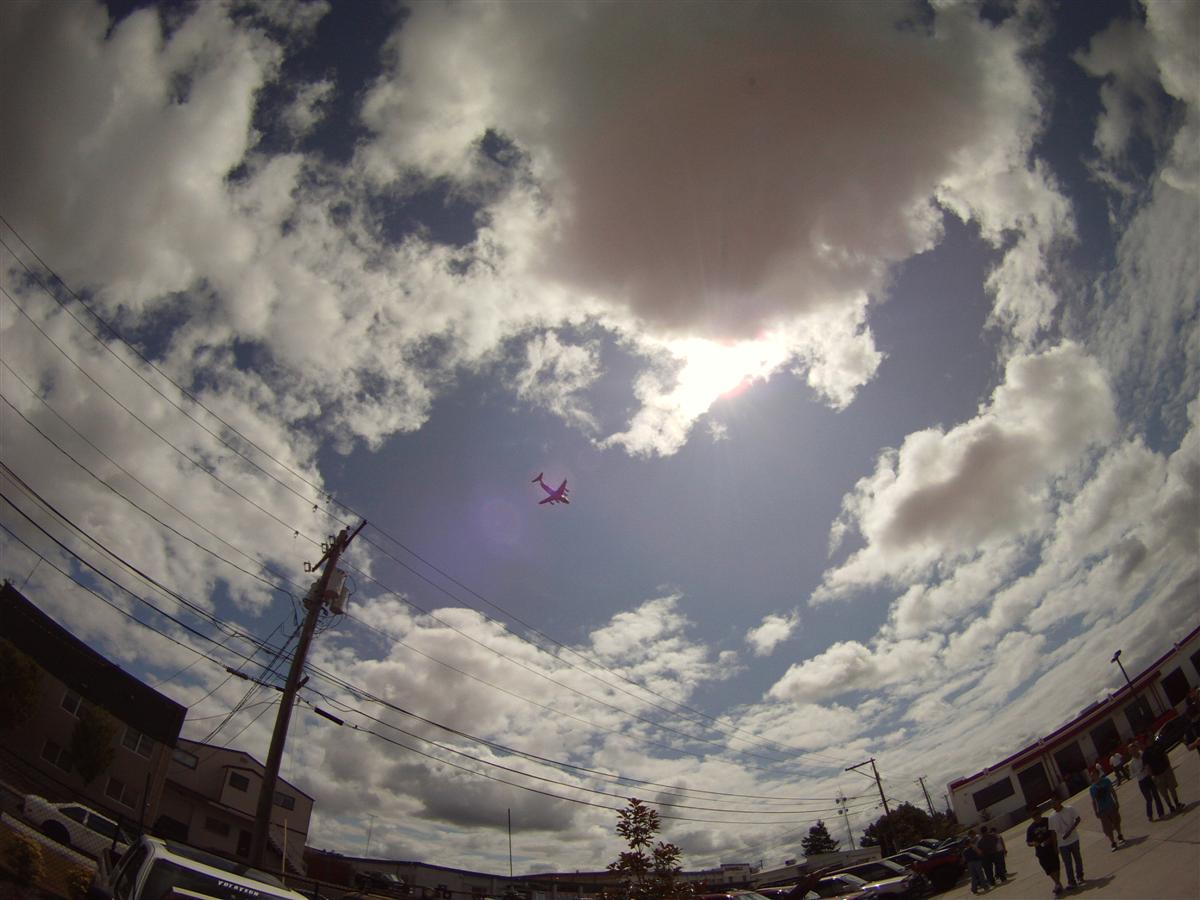 Below is me holding the award I won.
Thanks Vitaly for taking the pciture.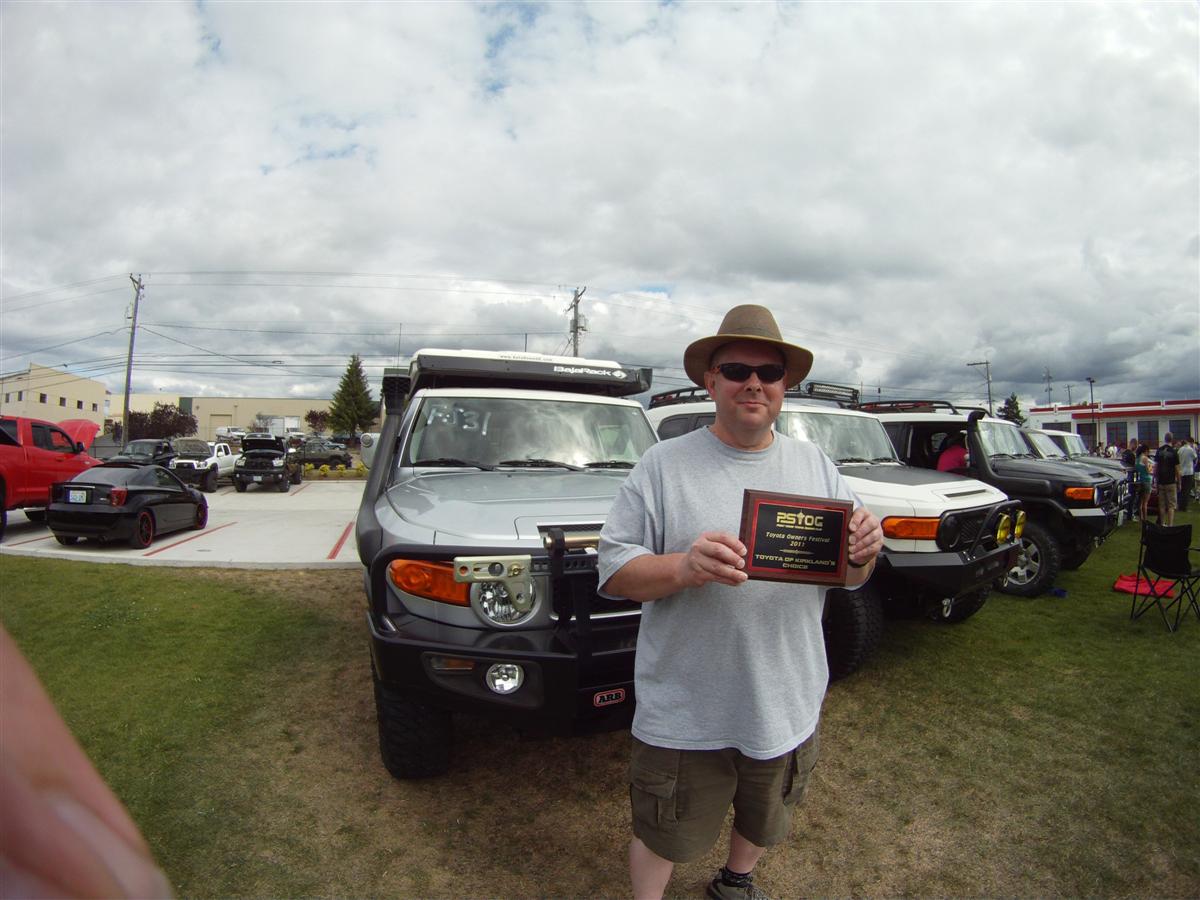 Below is Vitaly holding his award by his rig.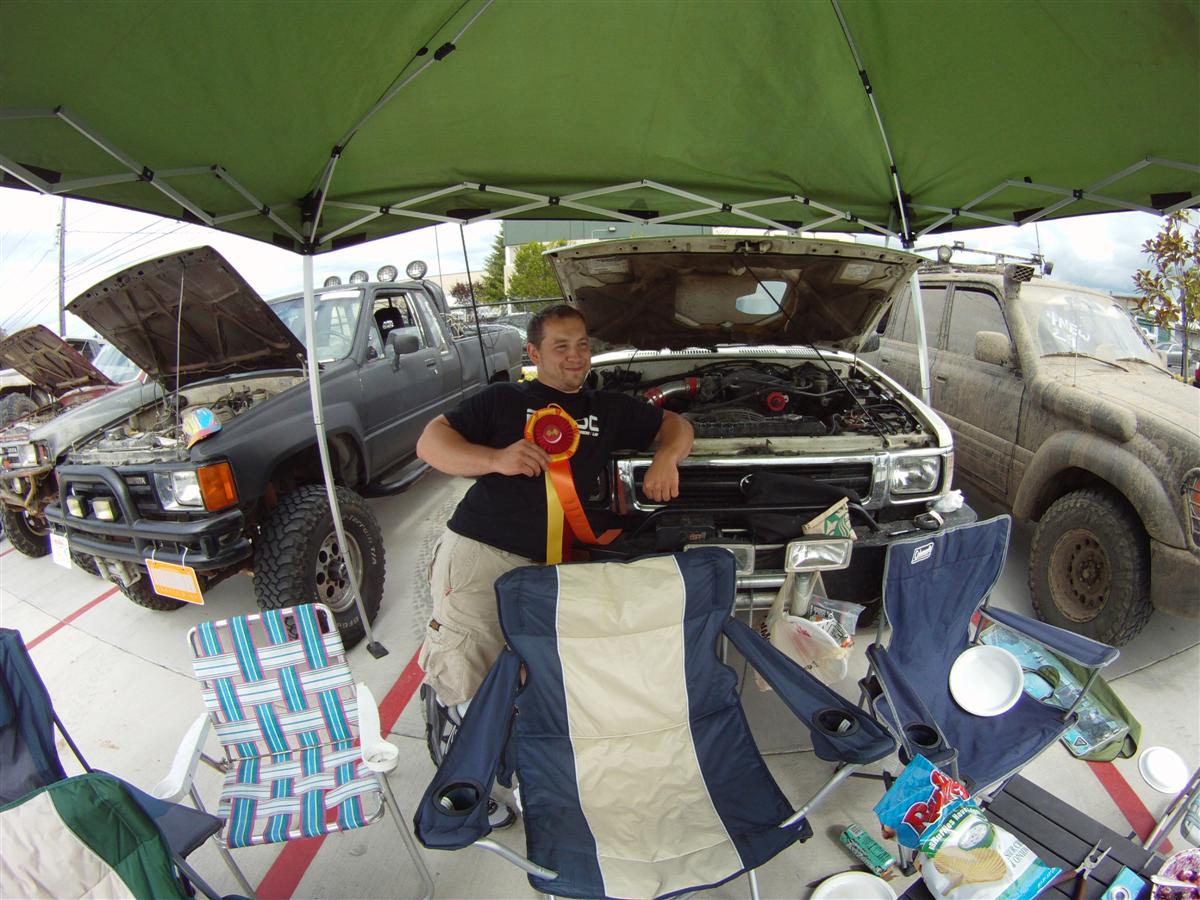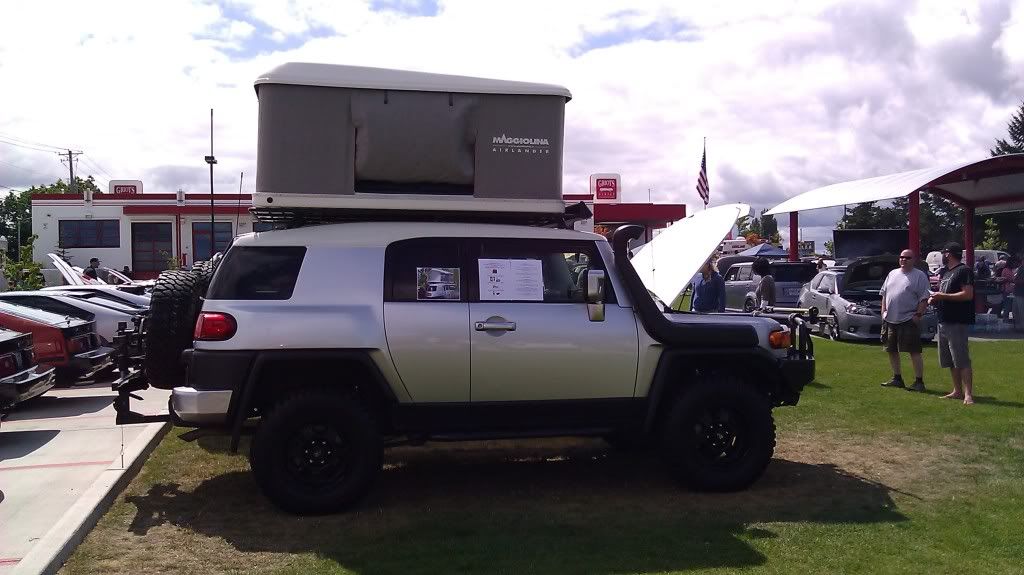 There was a ton more of nice Toyota 4WD rigs, Scions, Toyota cars, but I did not get pictures.
This was a very HUGE event.
I intend on making it to it next year, as this was my first time there, and I had a great time.
Lisa whipped out a blackberry/blueberry homemade pie she baked that was very good!