Our own tcmaboy from PSTOC is in Japan, and has graced us with some of his own coverage of the Tokyon Auto Salon and the vehicles on display there.
1st Installment:
WARNING: Do not expect too much information. Due to my language limitations this event was more of a photo scavenger hunt than serious research. I went out looking for things Toyota, things race car, and things just plain weird. What information I have comes from looking at the car, matching up logos, and tracking down company names. To kick things off I suppose I should start off with some Toyota-centric items. For those that follow the blog you have already seen the two IS F club racing concepts.
So, what hasn't appeared on the front page? What has Tom been up to all these years? Apparently making Lexus Parts. On display was a LS 460 with some very subtle body parts and an exhaust system.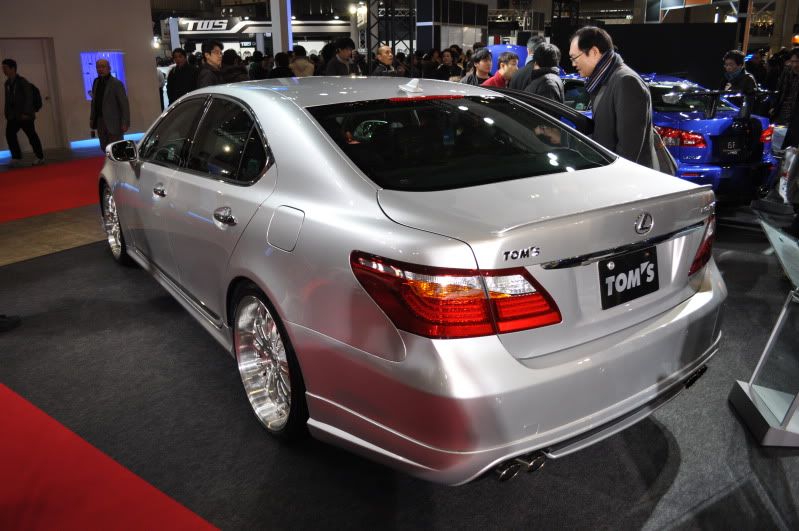 Goodyear had a MK X on display all done up complete with booth girl (you wouldn't believe how hard it is to get pictures of the car when the girls are around). The MK X is the successor to the MK II, and shares a platform with the GS. The resemblance to a NASCARed Camry is a bit scary (must be the Goodyear effect).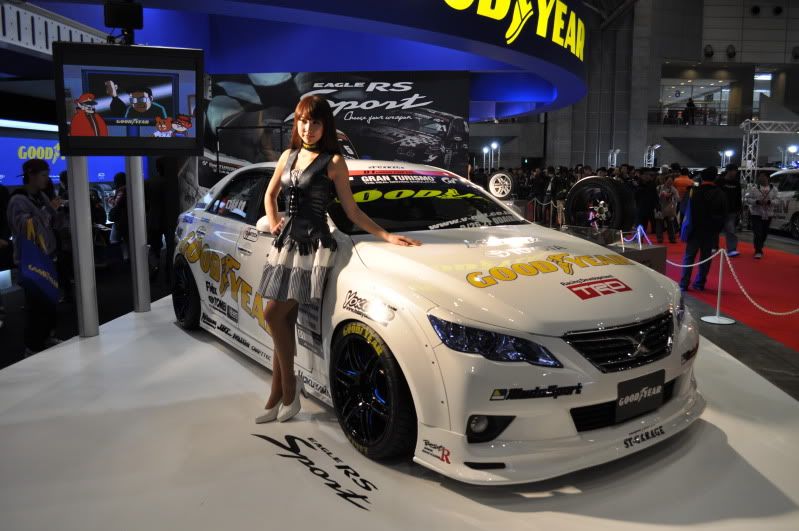 Gazoo Racing was the primary Toyota representative, and they brought a few shiny toys to show off. Among them were race cars, mini vans, and even an iQ. Packing a giant shoe horn they some how they managed to squeeze an intercooled super charger under the hood of the already cramped iQ.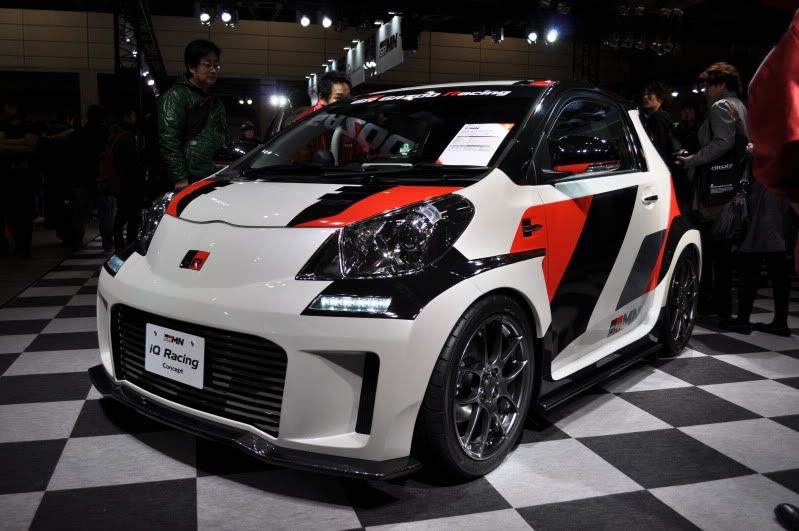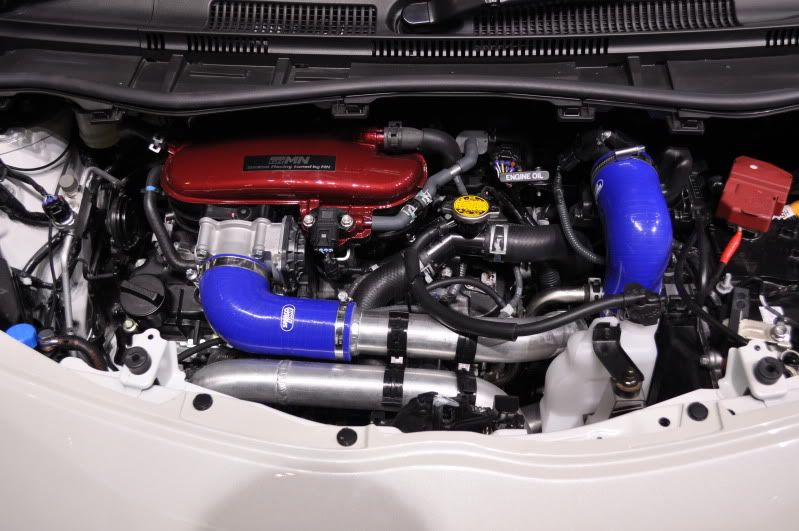 Continuing down the path of tiny cars was this EV sports concept. It is powered by twin DC motors and a lithium ion battery pack. In a rather interesting twist rather than using the differential to send power to the wheels, a diff was employed to send power from the twin motors to the transmission.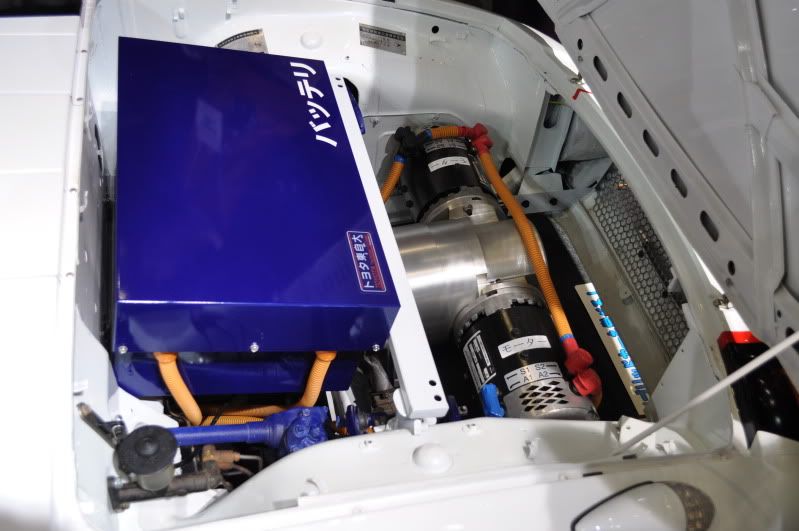 To top things off was this T Sports Concept. I am sure all were excited by the promise of the FT 86 as a return of the small rear drive sports car. This little guy looks equally exciting (though the snowball would have to survive hell first). Front engine, rear drive with a 108 HP engine backed by a 5 speed. While 108 HP doesn't sound like much it should be plenty of fun with a weight target just shy of 2000 lbs. For comparison the AE 86 was several hundred pounds heavier with the 4AG putting out similar HP. Over the years the gold has faded to beige for Toyota, and all I can say is please Toyota polish things up and bring back the golden years.